What's that Song From The Tide Commercial?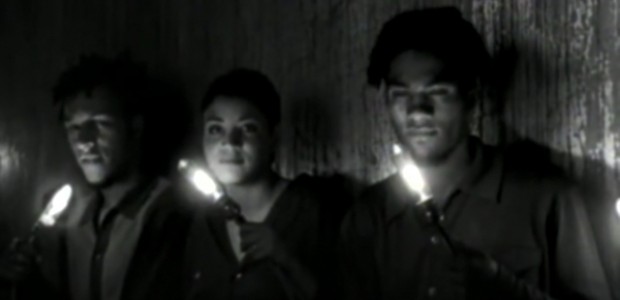 We're debuting a new series today known as "What's that Song?" where we help our readers identify songs that appear in pop culture, television, ads and movies. Sure you can easily "Shazam" the song but sometimes it's too loud, undetectable or you can't press that "Tag it" button fast enough. Got a tune stuck in your head and are trying to figure out which song it's from? Drop us a line on Facebook, Twitter or via our contact page.

Today's song comes, oddly enough, from a Tide commercial. Tide isn't exactly known for being hip, yet somehow, they managed to snag the rights to one of the coolest songs of the 90s for a 2009 commercial. No, we're not talking about Ice Ice Baby. First, here's the Tide commercial.
Note, this article is not sponsored by Tide even though their products do keep my socks their whitest.
Figured out which song this is yet?

This gem comes from the jazz-fused Hip Hip band, Digable Planets off their 1993 album Reachin'. The song in question is The Rebirth of Slick (Cool Like Dat). The track helped get the band out of obscurity however they were unable to maintain their success as their follow up album, Blowout Comb, was a huge departure and alienated their fan base. The trio split up due to creative differences soon after. In 2005, they briefly reunited for a live reunion tour and have since played a handful of gigs. It's looking doubtful that we'll see any new material from the Digable Planets any time soon but their classic hit "The Rebirth of Slick" will live on forever. Check out the full song below.