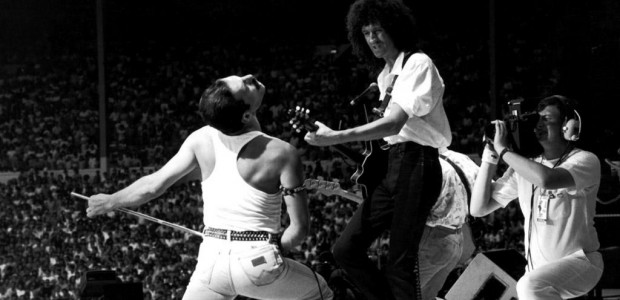 Normally, we'll peruse through our music collections, scour the internet for suggestions, read through musical books, and/or ask our readers for input before we put out a top list. There's no real science behind our methods...except for this one. Scientists over in London have come up with a list of the 10 catchiest songs of all time.
12

The science behind The Music

The London team recruited thousands of volunteers, and listened to them sing along to a selected list of tracks (hopefully more than 10). What they quickly discovered was that the catchiest songs each had four key elements in common:

1) They contained long and detailed musical phrases

2) The chorus (or hook) had several pitch changes

3) The singers were male

4) There was a noticeable higher male vocal level
11

In Dr Daniel Mullensiefen's words:

Every musical hit is reliant on maths, science, engineering and technology; from the physics and frequencies of sound that determine pitch and harmony, to the hi-tech digital processors and synthesisers which can add effects to make a song more catchy.

We've discovered that there's a science behind the sing-along and a special combination of neuroscience, maths and cognitive psychology can produce the elusive elixir of the perfect sing-along song.

We hope that our study will inspire musicians of the future to crack the equation for the textbook tune.

In other news, The Final Countdown is now stuck in your head.

Here are the 10 catchiest songs of all time. Get your karaoke on.
10

Queen - We Are The Champions
9

Village People - YMCA
8

Sum 41 - Fat Lip
7

Europe - The Final Countdown
6

The Automatic - Monster
5

Kaiser Chiefs - Ruby