The Decemberists' Jenny Conlee Diagnosed With Breast Cancer
Sheila
Misc
2 minute read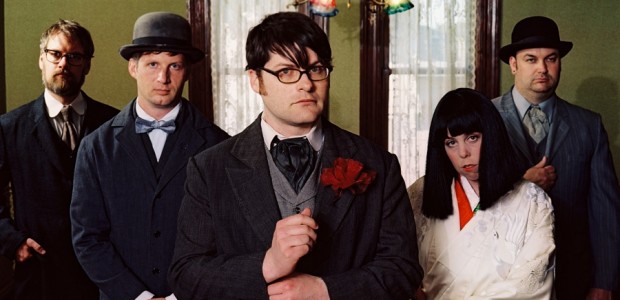 In an post on their website, The Decemberists announced that accordion/keyboardist Jenny Conlee has been diagnosed with breast cancer. Colin Meloy, frontman of the band, wrote:
The good news is that Jenny caught it early. And while the prognosis is very, very good for a full recovery, tackling the disease will mean some intensive treatment for our Jenny as well as a lot of important recovery time.
With this announcement, Colin also added that with Jenny's blessing, the band will honour the rest of their tour dates. According to their message, Jenny will most likely miss the concerts scheduled between May and June.
Jenny also posted her own message to the fans:
I am very sorry to say that I will be missing a few shows coming up as I go through treatment for breast cancer. It has been great to be on tour these past few weeks. The band and crew are like family to me and have been incredibly supportive and understanding. To be making music with everyone and seeing the fans has helped me to feel more positive and keep my mind off of my diagnosis. But, alas, as the tour winds down, it is time for me to get back to reality. I will try to get into surgery as soon as I can after we return from this leg of the tour so I can begin my recovery. There are still a few unknowns out there concerning my cancer, but I am thinking positive and hope to be back on the road soon. Thanks for all of your support! See you soon!
Our thoughts and well wishes are with Jenny during this time.