LIGHTS Announces Canadian Tour Dates
Sheila
Misc
1 minute read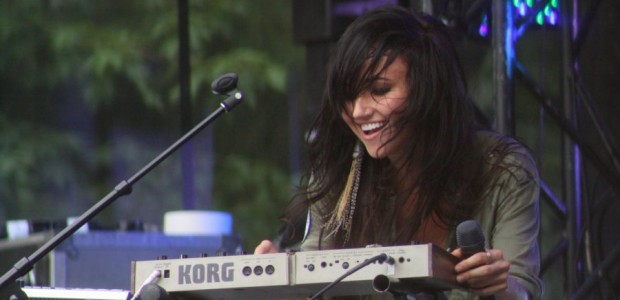 Hitting the road in support of her upcoming album, Siberia, LIGHTS has announced dates for her Canadian Tour. Starting off in Victoria, BC on November 12, 2011, she'll head across Canada ending the tour in Toronto, ON on November 25, 2011.
LIGHTS' upcoming album Siberia will be available on October 4, 2011. Pre-orders for a deluxe edition and Vinyl edition are available here.
Check out all of the Canadian tour dates below along with LIGHTS' latest video for Toes. If you plan on catching LIGHTS on tour, don't forget to share your concert pictures with the world on UpVenue!
Siberia Tour 2011
November 12 - Victoria, BC - 9 One 9
November 13 - Kelowna, BC - Kelowna Community Theatre
November 15 - Vancouver, BC - Vogue Theatre
November 17 - Edmonton, AB - Edmonton Event Centre
November 18 - Calgary, AB - MacEwan Hall
November 19 - Saskatoon, SK - Odeon Events Centre
November 20 - Winnipeg, MB - Burton Cumings Theatre
November 23 - Ottawa, ON - Bronson Centre
November 24 - Montreal, QC - Corona Theatre
November 25 - Toronto, ON - Sound Academy
LIGHTS - Toes