Guitarist Sal Costa Announces Departure From My Darkest Days
Sheila
Misc
2 minute read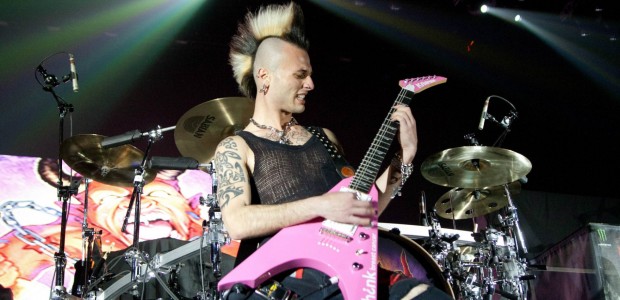 Canadian rockers My Darkest Days have announced that guitarist Sal Costa will be leaving the band. The band is currently working on a new album, so this is a bit of a surprise. My Darkest Days released a statement earlier via Twitter and Facebook, however it has since been removed although well wishes from his bandmate Matt still remain. After that statement was released, Sal Costa took to his personal Facebook page to post the following message to fans.
ATTN FANS: It is true. I am leaving My Darkest Days. I was hoping to announce this in the upcoming few days as I have been celebrating some of my life milestones. However, the press release has been made, so I owe it to you all to tell you from the person himself. Please see below.
The past 4 years with My Darkest Days have been an incredible journey and an amazing experience. I will be forever grateful for all that the band has contributed to my life and career. We shared a lot of crazy adventures and life experiences.
I have always encouraged my fans to follow their heart and pursue their dreams. Now is the time for me to follow that mantra as well. I'm looking forward to the next chapter of my musical career and sharing it with all the amazing fans. I can't wait to share a bunch of new music with you all in the near future. This is not the end... this is just the beginning ;)
Please 'SHARE' this post as I want people to hear the news from me, rather than broken telephone.
All the best to MDD.
Sal did follow up that message with another one letting fans know that this does not mean the end of his musical career, he wrote:
I owe you all a ton of music. My musical journey has just started. I'll be in the studio throughout this year and I want you ALL to be involved. I will keep you guys posted through each step. This journey is about me and the fans. #Saldiers, are you ready?
Once My Darkest Days reposts the official announcement, we'll update this article.