Moon vs Sun Montreal Concert Review
Sheila
Misc
3 minute read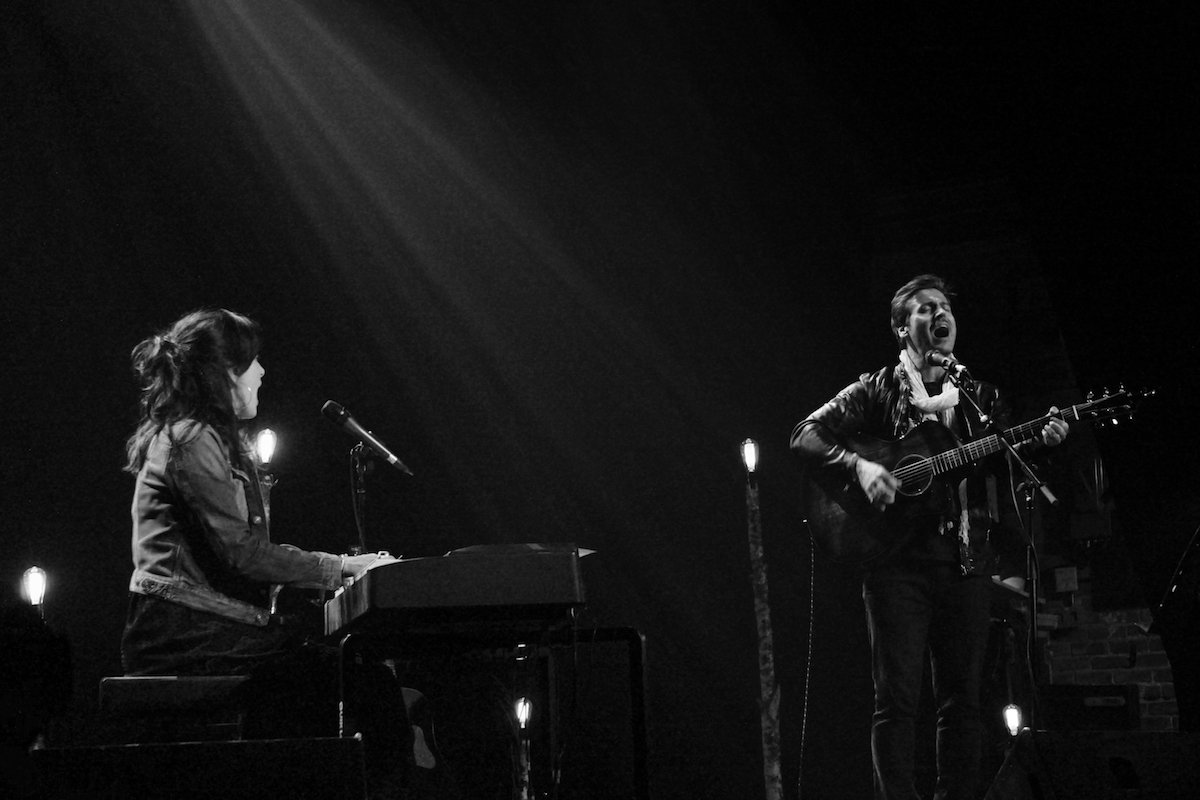 Running a bit late, Chantal Kreviazuk and Raine Maida now also known as Moon vs Sun, jumped right into their set playing Under The Stars, off of their debut album I'm Going to Break Your Heart
Yellow Brick Road, which was featured on Raine's first solo album, Hunter's Lullaby, was up next followed by This Time, one of Chantal's original songs. This wouldn't be the only time that fans were treated to some of Chantal and Raine's solo/bands music; we'll tell you more about that later.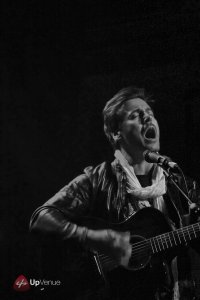 As if the raw intimate performance wasn't enough, Maida and Kreviazuk incorporated storytelling into their set by explaining the trials and tribulations of not only writing together, but also being married to one another. Before playing their next song, Chantal explained that the song came to be after a small argument with Raine. She said that looking back on it now, they can laugh about it, but as she was at the piano venting through music, rather than coming over to console her, Raine instead came over and said "hey, that sounds good". Turns out, that was enough of a spark to light the fire that created their song, I Can Change.
Lowlight came next followed by the Our Lady Peace song, Innocent. As Raine started the song, Chantal snuck off stage to deal with some technical difficulties, but he didn't notice until the chorus. When he did notice, he stopped playing trying to figure out where she went. As she returned -- and after some playful banter -- the show went on.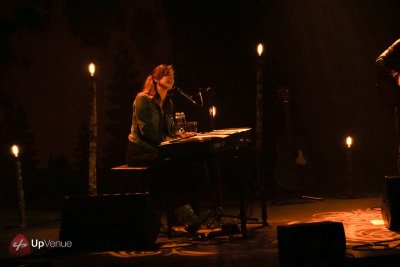 Even though everything sounded good on our end, they still said they were having difficulties on their side. While Raine worked on fixing his guitar connection, Chantal treated fans to her song, Vicious.
Throughout the show Chantal showed off her French speaking skills much to the delight of the crowd. They also spoke about the island of Saint Pierre et Miquelon off of the coast of Newfoundland where they spent time working on this album. Their next song, St Josephine, was inspired by their experience at one of the local restaurants.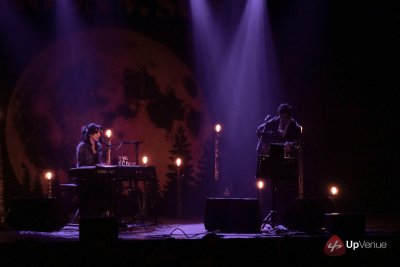 Before playing the next song, they traded places on stage with Raine on keys and Chantal on guitar. I won't deny it, the inner OLP fan girl in me came out when the duo performed Clumsy. Normally Raine's vocals take control over that song, but in this case, Chantal's backing harmonies added something special to it.
Even though there were a few hundred fans present, you could feel the intimacy between the two of them on stage. During their performance of Before You, you could tell that Chantal was not only singing to the fans, she was also singing to Raine.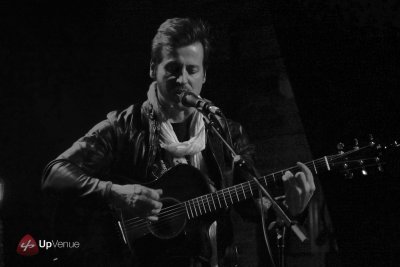 A Radiohead cover was up next with the song, Daydreaming. As mentioned earlier, Maida is known as being the frontman of Our Lady Peace and Chantal for her solo work, and during the show, fans were able to hear some of those songs in a brand new light. Another one of Chantal's hits, Wayne, was up next, but for this version, Raine took on the duties of lead vocalist which was a nice little surprise.
To close out their main set, they performed the title track off of their album, I'm Going to Break Your Heart, and I Love It When You Make Me Beg.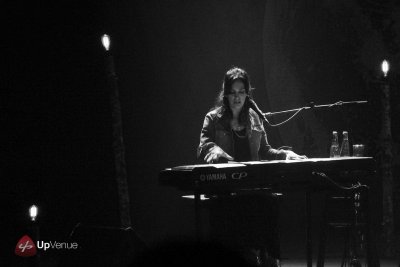 Coming back to the stage for an encore, they returned with their cover of Love Song by The Cure.
Just as Raine took the lead on one of Chantal's songs earlier in the night, this time Chantal was at the helm for one of Our Lady Peace's biggest hits, Superman's Dead. While I personally feel that no one could ever top Raine's vocals on that song, Chantal's vocals did provide a nice little twist and was a great way to close out the night.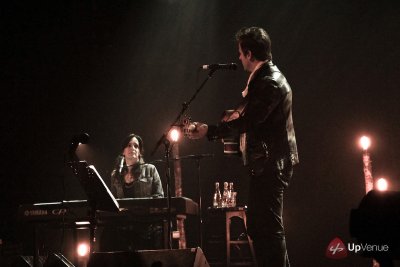 Their album, I'm Going To Break Your Heart is the soundtrack to their documentary with the same name. Fans will be able to stream the film on Crave starting May 24, 2019 and it will be shown at select Cineplex theatres (check cineplex.com to see if it's playing near you)
For more on Moon vs Sun you can check out their Facebook and Instagram.
Don't forget, for all of your concert needs, visit our friends at evenko