Avenged Sevenfold Montreal Concert Review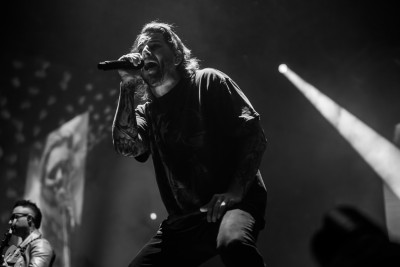 Last night the Bell Centre played host to Avenged Sevenfold and their Life Is But A Dream tour. Joining them were Kim Dracula, and Canada's own, Alexisonfire.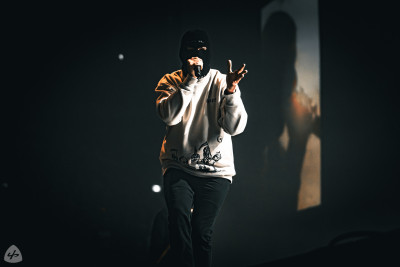 While making our way to the photo-pit for Avenged Sevenfold, we could see just how big the stage was. Now if you've ever seen Avenged Sevenfold before, you're probably used to see lots of pyro, but not this time around. Instead, there were some massive screens surrounding the stage with not much else. The drum kit was way back on the stage (as if shooting drummers wasn't hard enough!), and a couple of ramps flanking the sides.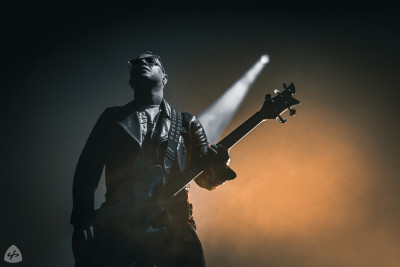 As the lights dimmed, Shadows made his way to a chair placed on the centre of the stage while donning a ski mask. The rest of the band, Zacky Vengeance and Synyster Gates on guitars, Johnny Christ on bass, and Brooks Wackerman on drums, took to their usual spots on stage.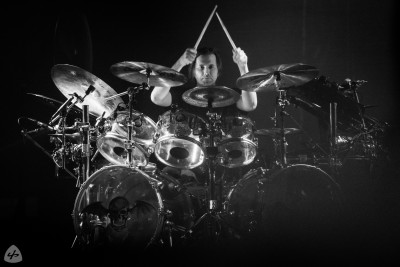 A month ago, the band released their 8th studio album, "Life Is But A Dream…", which was met with mixed reactions. The band didn't shy away from playing new tracks, in fact, almost half the set was new music.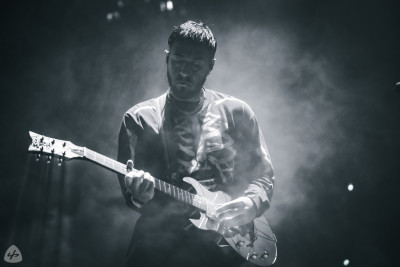 Kicking things off with two new songs, Game Over, and Mattel, they jumped right into Afterlife off of their self titled album. Shooting from the pit meant that I had to leave and drop off my gear before watching the rest of the show, so I missed seeing one of my favourites, Hail To The King.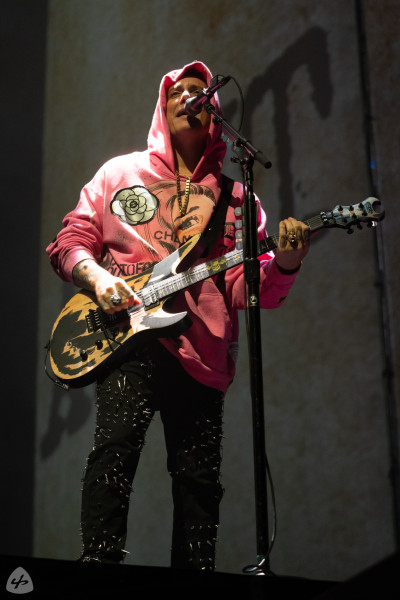 As I got back to my seat, they were playing another new track, We Love You. Buried Alive was next which started with Gates performing solo with the crowd screaming along during the chorus. The Stage, and So Far Away came next, but before playing it, Shadows chatted with the crowd saying,
"Sometimes we keep thinking about what's next and we don't take the time to just look at moment. Because the fact of the matter is this, you'll either live long enough to see all of your friends pass away, or you'll be the one that passes away. And it's not, it's not fun. But right now, we're alive, and right now we're here together, and right now we can enjoy this night without thinking about the next coming".
"We lost Jimmy many years ago, but there's not a day that goes by that we don't think about him. And it's OK to mourn, but what humans do is we put one foot in front of the other and we keep moving forward. So thank you guys for helping us move forward."
Another new song, Nobody came next before they played a couple of old school crowd faves including Nightmare (which really got the multiple pits moving), and Bat Country. Before closing out their main set, they played Unholy Confessions, and A Little Piece of Heaven.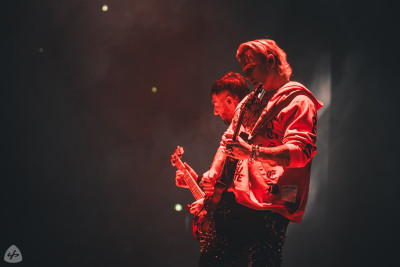 Throughout the night, Zacky Vengeance and Synyster Gates would meet centre stage during guitar solos while Shadows and Johnny made full use of the stage running all around it while making sure to engage the fans around the arena. Shadows also made it a point to sing directly at some of the fans pointing them out while doing it.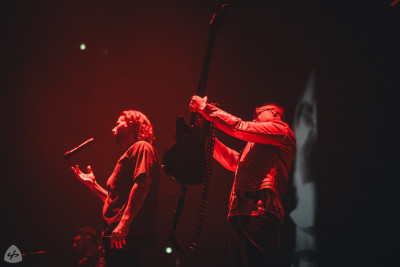 Coming back to the stage for an encore, they played another three new songs, G, (O)rdinary, and (D)eath. I know that they did want to play their newer tracks, but I was a bit surprised that they didn't end with some of the usual crowd favourites, but hey, you have to admit, their dedication to this new record is quite impressive.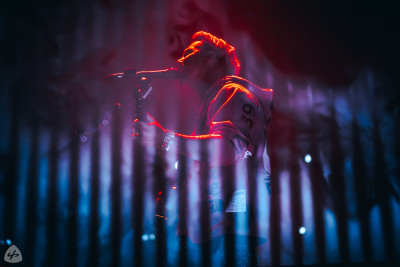 Enjoy the rest of our photos from their set below