M.I.A Concert Review
Sheila
Misc
3 minute read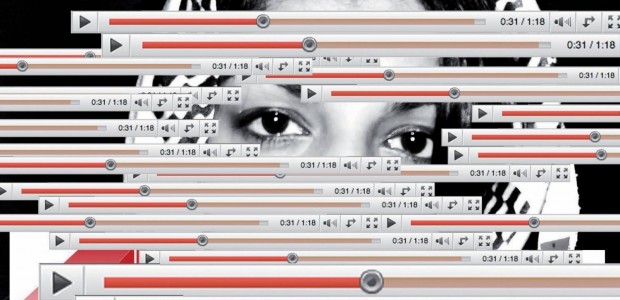 Usually if you go to a show on the first night of a tour, you either get treated to a great show full of energy, or a decent show where you can tell that they are still working out the kinks. Last nights M.I.A show was one of those decent ones. By no means was it horrible, but there was something that was left to be desired. The night started with the opening act, Rye Rye.
Rye Rye
While we were waiting for Rye Rye to hit that stage, one couldn't help but overhear some conversations nearby. Most people were wondering who Rye Rye was.  After coming on a few minutes later than expected, we all found out. Rye Rye was joined on stage with her DJ and two backing dancers.  She introduced herself as M.I.A's protégé and got the night started. At first you could tell the crowd was feeling her out, but after a couple of songs they liked what they were hearing. I'm sure we'll be hearing a lot from this firecracker in future, her debut album is set to drop early next year.
M.I.A
After M.I.A's DJ warmed the crowd up, M.I.A took the stage along with her dancers and 3 backing vocalists (at least I think they were…honestly, I couldn't hear them, but they did have microphones). Dressed in a makeshift burqa, she started the night off with Illygirl, and followed it up with one of her big hits, Bucky Done Gun. The "burqa" was removed and M.I.A herself described her stage outfit as her "Jewish housewife look". Fashion statements aside, next, M.I.A invited the boys in the crowd up on stage for her song "Boyz".
Playing a few songs from her latest album /\/\/\Y/\, she encouraged the crowd to start up a mosh pit which never really came to fruition. A couple of songs later, M.I.A decided to jump into the crowd for a bit. With her security guard try to hold onto her to keep her from getting swallowed up by the crowd, she performed Story to Be Told. Next up was Born Free, famously known for the controversial video where red headed boys and men were hunted down and killed. Thankfully no redheads were harmed during the show yesterday.  

Coming out to chants of M.I.A, the night ended with the monster hit, Paper Planes. It was surprising that her latest single XXXo wasn't played, but even more surprising was the one song encore. After Paper Planes was done, M.I.A walked off stage, leaving the backup dancers to entertain the crowd. The dancers loved the attention, but you could tell the crowd was a bit confused trying to figure out if the show was really over. We got our answer as the lights were turned up shortly after.

All in all, it was a good show; I just think that the crowd was expecting/hoping for more. Here's hoping it was just the first night jitters.
M.I.A Upcoming Tour Dates
09-22 Toronto, Ontario - The Sound Academy
09-25 Washington, DC - Virgin Festival
09-26 Philadelphia, PA - Electric Factory
09-27 New York, NY - Terminal 5
09-29 Chicago, IL - Vic Theatre
10-03 Ithaca, NY - Cornell University
10-04-05 Boston, MA - Royale Nightclub
10-09 Austin, TX - Zilker Park (Austin City Limits)
10-12 Oakland, CA - Fox Theatre
11-10 Brixton, England - Carling Academy Brixton
11-13 Manchester, England - Warehouse Project
11-16 Köln, Germany - E-Werk Köln
11-17 Berlin, Germany - C-Halle
11-25 Amsterdam, Netherlands - Noord-Holl
11-26 Eindhoven, Netherlands - STRP Festival
11-28 Munich, Germany - Muffathalle
11-29 Zurich, Switzerland - Rote-Fabrik
11-30 Vienna, Austria - Gasometer
12-02 Milan, Italy - Alcatraz
12-03 Rome, Italy - Atlantico Live
12-06 Madrid, Spain - La Riviera
12-07 Barcelona, Spain - Razzmatazz
12-11-12 Paris, France - Trianon