The Early Careers of Grunge Musicians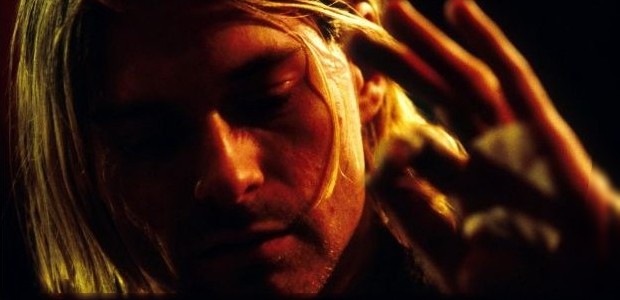 Have you ever wondered what musicians' jobs were before they made it big? Today, we start a new series to answer just that. "Before They Were Big" seeks to answer that burning question. This edition features some of the artists whose talents contributed to the grunge revolution.
Kurt Cobain - Nirvana
Kurt Cobain was the frontman for Nirvana, which was established as part of the Seattle music scene. Although he was uncomfortable with the name, he was referred to as the "spokesman of a generation"; Nirvana was considered the "flagship band" of Generation X. In late 1986, a year before Nirvana's formation, however, Cobain moved into an apartment, paying his rent by working at a Polynesian coastal resort approximately 20 miles north of Aberdeen.
Chris Cornell - Soundgarden
Chris Cornell is best known as the frontman for Soundgarden, an influential band in the formation of grunge. Their biggest success came with the release of the album Superunknown, an album that featured the Grammy Award-winning songs, Spoonman and Black Hole Sun. Before this rise to fame, however, Chris Cornell worked at a seafood wholesaler and was a sous-chef at a restaurant named Ray's Boathouse.
Shirley Manson - Garbage
Shirley Manson is the lead vocalist for Garbage; formed in 1994, they became a part of the grunge music scene and their debut album sold 4 million copies. Before this almost overnight success, Shirley Manson's first job involved volunteer work in a local hospital's cafeteria. She then worked as a breakfast waitress at a local hotel before spending five years as a shop assistant for Miss Selfridge - a UK high street store - beginning on the make-up counter. She was eventually moved into stockrooms for her attitude toward customers.
Billy Corgan - Smashing Pumpkins
Billy Corgan is the lead vocalist, guitarist, and primary lyricist for Smashing Pumpkins, which formed in 1988 and achieved mainstream success with their second album, Siamese Dream. While the band was not overtly a grunge band, they incorporated grunge into many of their songs. Before forming Smashing Pumpkins, Billy Corgan worked at a record store, where he met guitarist James Iha.
Eddie Vedder - Pearl Jam
Eddie Vedder is the lead vocalist and guitarist for Pearl Jam, one of the key bands of the grunge movement in the early 90's. Although they were criticized for cashing in early on the alternative rock explosion, the band is well known for going against standard music practices, even refusing to make music videos and boycotting Ticketmaster. By his senior year of high school, Eddie Vedder was on his own, living in an apartment and supporting himself with a nightly job at a drug store. In the early 1980s, he worked as a waiter.
Courtney Love - Hole
Courtney Love is the lead singer, guitarist, and lyricist for Hole; the band formed in 1989. Hole made waves with their critically acclaimed second studio album, Live Through This. Before Hole, Courtney Love worked as an erotic dancer in various venues that would illegally hire underage girls, and would tell lies to club owners in order to get gigs.