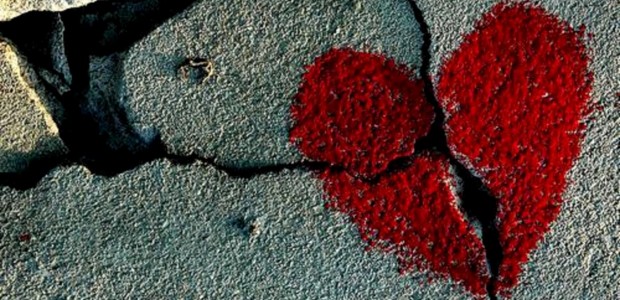 Heartbreaks and breakups are earth shattering and painfully hard for anyone and especially for the person on the receiving end. Sometimes it feels like your heart has been ripped out of your chest or split in two. The days seem excruciatingly long and you can't help but to review, agonize and carefully disect everything that happened leading up to the painful breakup. But everyone, everyone goes through it. This certainly does not make it any easier. However, thankfully we have many very talented musicians and song writers that have poured their hearts out into their work. We are fortunate that because of them, there's a wealth of music that comes from their sadness. Whether you're looking to identify with others who have been there, prefer this kind of music as an anti-Valentine's day alternative to the tracks circulating this time of year, or you're just curious about this kind of music, we have done the search for you. Here are the top 35 songs about love gone bad.
For more sad music, take a look at the top 40 saddest songs of all time.
Tired of all this sad music? Don't forget to check out these songs that will make you happy.
35

Avril Lavigne - When You're Gone
Moment your heart will break:
All I ever wanted was for you to know
Everything I'd do, I'd give my heart and soul
I can hardly breathe I need to feel you here with me, yeah
34

3 doors down - Here Without you
Moment your heart will break:
A hundred days have made me older
Since the last time that I saw your pretty face
A thousand lies have made me colder
And I don't think I can look at this the same
33

Fort Minor - Where'd You Go?
Moment your heart will break:
Where'd you go?
I miss you so
Seems like it's been forever
That you've been gone
32

Michael Bolton - how am i supposed to live without you?
Moment your heart will break:
I didn't come here for cryin'
Didn't come here to breakdown
It's just a dream of mine is coming to an end
31

Natalie imbruglia - Torn
Moment your heart will break:
Nothing's fine, I'm torn
I'm all out of faith
This is how I feel
I'm cold and I am shamed
Lying naked on the floor
30

GOTYE - somebody that I used to know
Moment your heart will break:
But you didn't have to cut me off
Make out like it never happened and that we were nothing
And I don't even need your love
But you treat me like a stranger and I feel so rough