Kings of Leon Cancel US Tour Due To "Exhaustion"
Sheila
Misc
1 minute read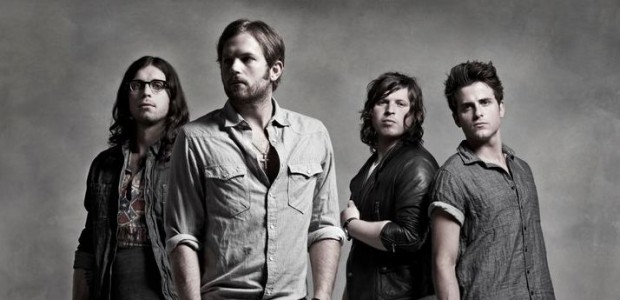 According to Rolling Stone, Kings of Leon have canceled the remaining dates on their US tour. In a press release from the band, they said:
We are so sorry to say Kings of Leon are canceling their entire US tour due to Caleb Followill suffering from vocal issues and exhaustion. The band is devastated, but in order to give their fans the shows they deserve, they need to take this break.
This comes just a few days after frontman Caleb Followill left the stage during a show in Dallas. Following that show, bassist Jared Followill posted these comments to his twitter account
Dallas, I cannot begin to tell you how sorry I am. There are internal sicknesses & problems that have needed to be addressed. No words.
I love our fans so much. I know you guys aren't stupid. I can't lie. There are problems in our band bigger than not drinking enough Gatorade
Utterly depressed. It's completely out of my hands. Family has to come 1st. If bass solos & backing vocals were more popular, I'd be there.
According to the statement from the band, the 28 canceled dates can't be rescheduled because of upcoming international tour dates. If you do have tickets to one of the canceled dates, you can get a refund at the point of purchase.
Check out this video below to see what went down in Dallas last friday.