KISS Added to Michael Jackson's Tribute Despite Controversy
Darlene Nikki
Misc
2 minute read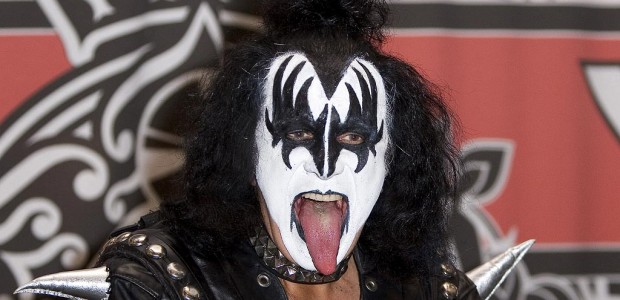 Gene Simmons, bassist/vocalist for KISS, is no stranger to controversy; he has been known to spew forth comments that have landed him in hot water in the past.
This time, however, Simmons' comments have been ignored...or forgotten?
Simmons has said a variety of condemning allegations with regard to Michael Jackson's character and personal life.
"...boys coming out of the hotel rooms...Well, you know, where there's smoke there's fire. There's no question in my mind he molested those kids. Not a doubt...The only sexual references ever made about Michael Jackson that were made by anyone, anywhere around the world, have always been made by kids, and specifically males usually 10 to 14 years of age; never females, that age or older, and never grown men."
Yet somehow, KISS has beed added to the lineup for the Michael Jackson tribute concert, which includes Christina Aguilera, Leona Lewis, Smokey Robinson, Cee Lo Green. This morning, Katherine Jackson--matriacrch of the musical Jackson family--was on CNN speaking about the tribute concert when it was announced that KISS would be performing.

The tribute concert will take place on Octuber 8, 2011 in Wales.
Update: Promoters have now pulled KISS from the lineup because of the onslaught of negative reactions to Gene Simmons' previous statements about Michael Jackson. The tribute concert's promoters have since told TMZ,
"We have listened to Michael's fans and are grateful to have been alerted to these unfortunate statements by Gene Simmons.  Under the circumstances we fully agree that even though KISS is a band Michael admired we have no choice but to rescind our invitation to them to appear in our tribute concert."