Jimmy Fallon Sings Reading Rainbow as Jim Morrison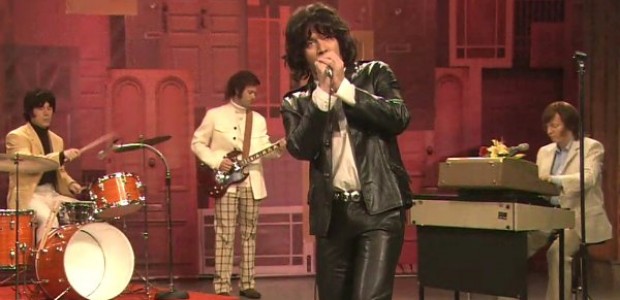 This past Friday marked the 41st anniversary of the New Orleans concert where the original members of The Doors played their final show. Jim Morrison died a few months later when he moved to Paris with his longtime girlfriend, Pamela Courson. To commemorate the historic event, Jimmy Fallon dressed up in tight black leather jeans, put a wig on, and did a mighty fine job of impersonating the late Jim Morrison. Which song did he perform? A rendition of the Reading Rainbow theme to the tune of The End.
Below you'll find the video courtesy of NBC. Note this clip is confirmed to work in USA and Canada, we can't guarantee that it will work in your country.