Fiona Apple Announces 2012 Summer Tour Dates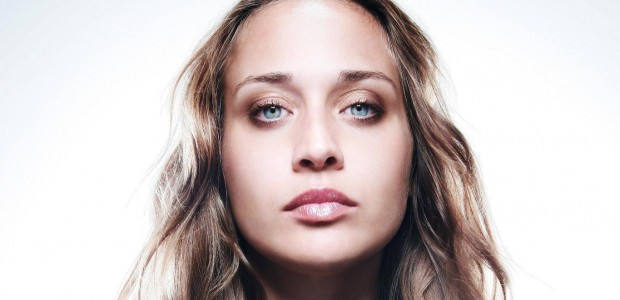 Tour dates for Fiona Apple's summer tour have been announced in support of her upcoming album, The Idler Wheel Is Wiser Than The Driver Of The Screw And Whipping Cords Will Serve You More Than Ropes Will Ever Do. Kicking things off in Ithaca, NY on June 19, she'll play shows in the US and Canada before ending this run in Hollywood, CA on July 29.
For more information on tickets, visit Fiona's official site.
Fiona Apple 2012 Tour Dates:
June 19, 2012 – Ithaca, NY - State Theatre
June 20, 2012 – Baltimore, MD - Lyric Opera House
June 22, 2012 – Mashantucket, CT - MGM Grand Theater at Foxwoods
June 23, 2012 – Holyoke, MA - Mountain Park
June 24, 2012 – New York, NY - Governors Ball Music Festival
June 26, 2012 – Washington, DC - Warner Theatre
June 27, 2012 – Upper Darby, PA - Tower Theatre
June 29, 2012 – Danbury, CT - Ives Concert Park
June 30, 2012 – Boston, MA - Citi Performing Arts Center
July 01, 2012 – Portland, ME - State Theatre
July 03, 2012 – Montreal, QC - Olympia Theatre
July 04, 2012 – Toronto, ON - Sound Academy
July 06, 2012 – Cleveland Heights, OH - Cain Park
July 07, 2012 – Detroit, MI - The Filmore
July 10, 2012 – Chicago, IL - Chicago Theatre
July 11, 2012 - Indianapolis, IN - Murat Theatre
July 13, 2012 – Nashville, TN - Ryman Auditorium
July 14, 2012 – St. Louis, MO - Peabody Opera House
July 16, 2012 – Minneapolis, MN - Orpheum Theatre
July 17, 2012 – Kansas City, MO - The Midland at AMC
July 20, 2012 – Denver, CO - Paramount Theatre
July 21, 2012 – Salt Lake City, UT - Kingsbury Hall
July 24, 2012 – Vancouver, BC - Orpheum
July 25, 2012 – Seattle, WA - Paramount Theatre
July 26, 2012 - Portland, OR - Arlene Schnitzer Concert Hall
July 28, 2012 – Oakland, CA - Fox Theater
July 29, 2012 – Hollywood, CA - Hollywood Palladium