What's That Song From The Visa (Hockey) Commercial?
Sheila
Misc
1 minute read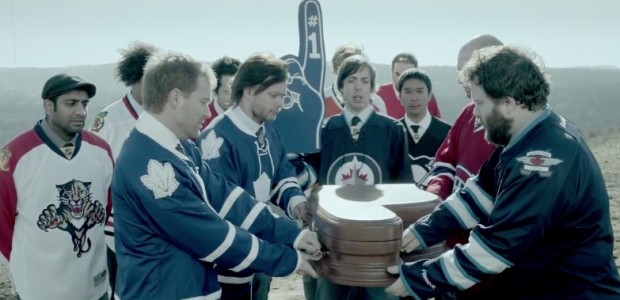 It's that time of year again. That's right, it's playoff season. If your team has made it this far, there is a good chance that you have some kind of ritual whether it be growing that epic playoff beard, wearing that lucky shirt, or drinking out of your favourite mug. Recently, Visa released a commercial geared more towards fans of teams that didn't make the playoffs or those that have lost early on.
While the song used in the commercial is a classic, you may find yourself with the songs name or the band name on the tip of your tongue; don't worry, we'll tell you the name of the song, and the band behind it below.
The song featured in this commercial is called Love Hurts and was recorded by Nazareth. Originally written by Boudleaux Bryant, it was first recorded by The Everly Brothers in 1960. It isn't the first time that Nazareth's version has been used in a commercial; Gatorade, Molson, and Nissan are just some of the other companies that have used it. Check out the full version of the song below.
Nazareth - Love Hurts