Christina Perri Video Interview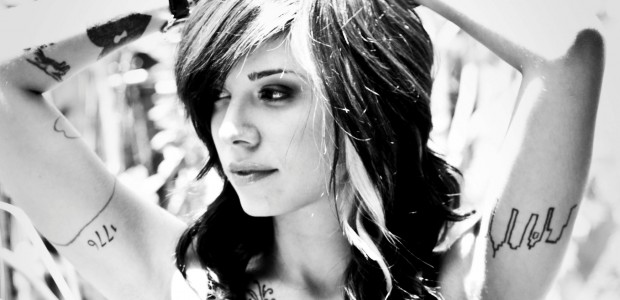 Just over two years ago, singer Christina Perri's life changed when she was asked to perform her song, Jar of Hearts, on the well known show, So You Think You Can Dance. Since then, a lot has changed for this artist; she is currently on tour with Jason Mraz, for one. On the Montreal leg of the tour, we had the chance to chat with her about many topics, including her big break, To Write Love On Her Arms, upcoming albums, and the creative process.
Your songs are very honest and seem to come from a very personal place. Does that make it difficult to share them with the world?
No, if you knew me, I'm just like that all the time. I would tell you all of my business right now, you know what I mean? I'm just so open. So I can't imagine being any other way. I'm definitely not a reserved person; I don't keep secrets in any way, so that's just kind of how I am naturally. So when I write, it's the same sort of thing. And I will say it just helps me connect with people better. [...]
What, or who, inspires you?
I'd say that love inspires me the most, just because I write about all the feelings and emotions that go along with being in love--falling in love, losing love, finding love--blah, blah, blah, I'm obsessed. But at the same time, certain people and musicians, like my mom and grandmother inspire me most as women. But then also The Beatles, Frank Sinatra and Dean Martin, Coldplay and Counting Crows, Connie Francis and Jason Mraz. So many musical inspirations, actually. It's intense. [...] I'm inspired all the time by people.
We chatted about way more than is mentioned here, so check out the video below for the full interview and find out even more about Christina Perri! Don't forget to subscribe to our YouTube channel to be the first to know about our upcoming interviews and exclusives.