Montreal's Heavy MTL 2013 Festival Review
Sheila
Misc
6 minute read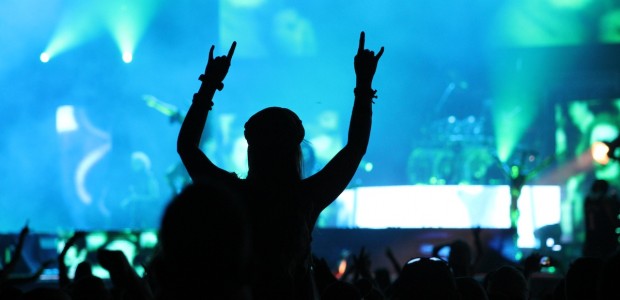 This year marked the 5th edition of Montreal's Heavy MTL. While years past have been awesome, a couple of changes were made this year including the addition the Summer Slaughter Show which took place in the city on Friday night; organizers also added a little more fun by the Galaxie Stage by having some live wrestling action going on between sets.
Kicking off the festival was Montreal's own Obey The Brave. Even though fans were just starting to filter in, they still garnered a decent sized crowd. With the skyline of their hometown just visible beyond the stages, Obey The Brave showed that they deserved to be there alongside some of the biggest names in metal.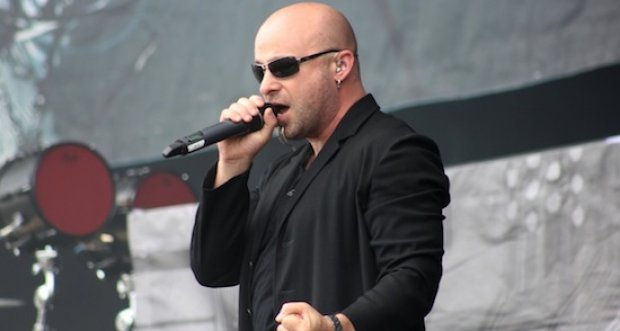 Getting things started on the Jägermeister stage was Device. For those that didn't know much about the band, many of them were pleasantly surprised to find David Draiman (Disturbed) at the helm. Joining him on stage were Will Hunt (Evanescence, Dark New Day) and Virus (Dope). Playing tracks off of their self titled album, they were also joined by Lzzy Hale of Halestorm later in their set for a performance of their version of Close My Eyes Forever. We had the chance to talk to Virus after their set about that song, and a lot more; stay tuned for that interview later this week.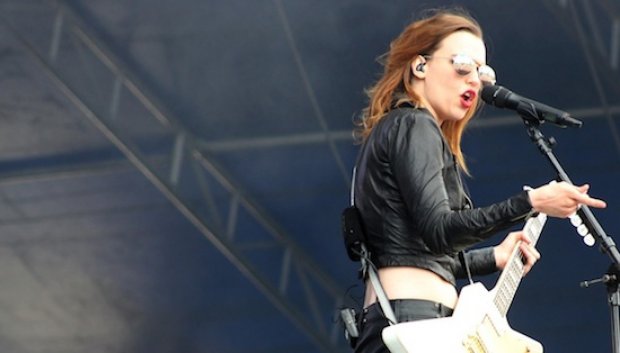 We mentioned that Lzzy Hale had joined Device on stage earlier, well, now it was time for her band to take the stage. The Grammy award winning band Halestorm got things going with Love Bites (So Do I) and continued on with some of their biggest hits including Freak Like Me, I Get Off, and I Miss The Misery. If you missed out on their set, no worries, they'll be back in Montreal on December 1st. We spoke to Arjay and Joe prior to their set; stay tuned for our full interview.
Earlier in the day, I couldn't help but overhear a pair of photographers talking about how long they would have before getting covered in blood. Say what? One responded, "oh, you'll only get about 30 seconds, after that, it starts". I shot a look at my friend and we both just stood there wondering what they could be referring to. Cue Gwar. Even though there were sound issues at the start of their set, once the blood started spewing, the crowd went nuts. During their set, they cut up "Adolf Hitler" and destroyed effigies of Jesus Christ; oh yeah, they also played music. I guess one of the problems with putting on such a wild stage show is that sometimes the music gets overlooked. In my mind, and I'm sure in other's, the only things I remember from their set was the costumes and the blood and green semen that was showered onto the crowd. Good times.
Comedic relief of the day came thanks to Steel Panther. This glam band straight out of the 80's doesn't believe in the word modesty. Throughout their set, they emphasized the point that you should never tie yourself down to one woman, and to basically have as much sex a possible. Before playing their track Death To All But Metal, they told the parents in the crowd that they should let their kids listen to metal, because if they didn't, the world would be full of more bands like King of Leon. Sound advice.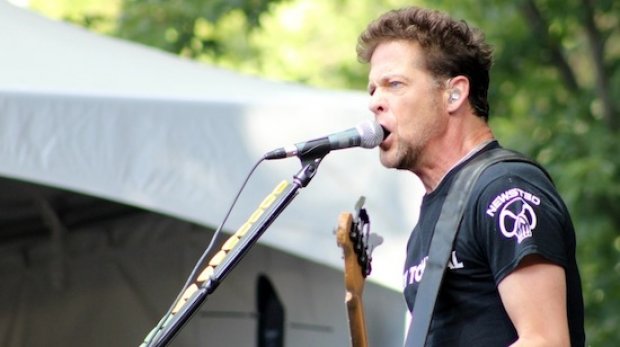 Garnering one of the bigger crowds of the day out on the Galaxie Stage was Newsted. Playing songs off of their recently released album Heavy Metal, fans were also treated to covers of Whiplash (Metallica) and We Are The Road Crew (Motörhead). It was a solid set from Newsted, and we wound't be surprised to see them out on the main stages of Heavy MTL in the years to come.
As the sun was finally setting, heavy metal legends Megadeth took to the stage giving fans old, and new a taste of everything their back catalogue has to offer. Kicking things off with Trust, the band rolled through their hits like Hanger 18, Sweating Bullet and A Tout Le Monde before playing Kingmaker off of their most recent release Super Collider. They also played Dance In The Rain off of the same album along with the help of David Draiman. While they might not have been my cup of tea, there were thousands of fans that just couldn't get enough of their set.
Day 1 headliners Avenged Sevenfold set out to prove why they were chosen as headliners from the get go kicking things off with Critical Acclaim and Beast and the Harlot. Before playing their next song Welcome To The Family, frontman M. Shadows took the time out to introduce their drummer while letting the crowd know that Montreal will always hold a special place in their hearts; after all, Heavy MTL 2010 was one of their first shows back after the passing of James 'The Rev' Sullivan. Almost Easy, Buried Alive, Fiction, and Afterlife were part of the meaty centre of their set which closed out with Chapter Four. Coming back to the stage for an encore, they played Bat Country and called it a night after Unholy Confessions.
After a long day at Heavy MTL, it was only the start of it; continue reading to see what Day 2 had in store.
After a long day 1, we started our day 2 adventure a little later in the day with Philip H. Anselmo & The Illegals rocking out on the Molson Canadian Stage. With that ever so recognizable growl, Anselmo kept encouraging fans to "make some fucking noise" at every chance. Playing tracks mostly off of their recent release Walk Through Exits Only, they ended their set with Pantera covers of Domination/Hollow.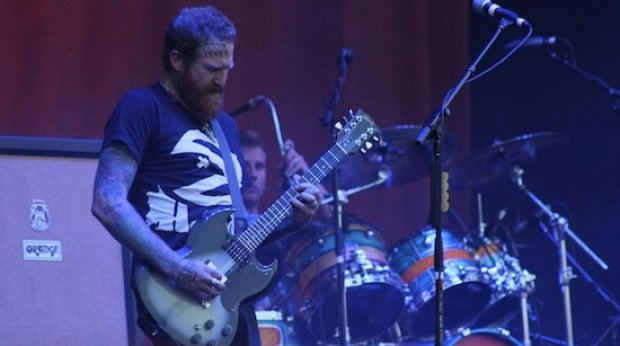 Mastodon were up next, and as far as day 2 goes, they were one of the bands that stood out. With the crowd chanting Mas-to-don whenever they could, the band powered through songs mostly off of their 2011 release The Hunter. Unlike some of the other bands on the bill, Mastodon relied on their musical abilities rather than the theatrics that some of the other bands put to the forefront. There's a reason that this was their third time at Heavy MTL.
Coming to the stage following a video montage of them playing live shows, Boston rockers Godsmack were up next. Starting with Straight Out of Line, lead singer Sully Erna admitted to having a wee bit of booze backstage prior to their set, but that he was also ready to rock. Hits like Awake and Cryin' Like A Bitch were met with huge cheers and during Voodoo, the crowd took centre stage singing along like they were part of the band. To close out their set, they played the ever popular, I Stand Alone.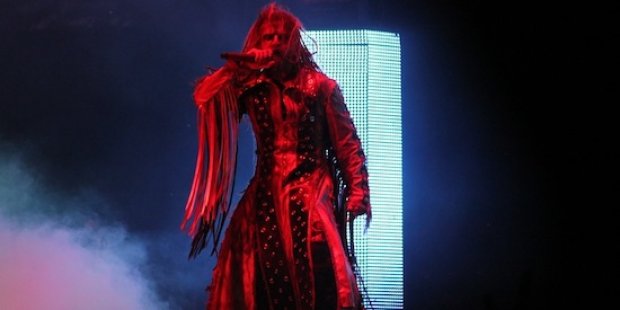 As expected, when Rob Zombie hit the stage, fans not only got a treat for their ears, they also got a treat for their eyes. With giant video screens placed all over the stage as well as huge mechanical robots that would often roam around the stage, all that was missing was a giant pedestal to sing from - oh wait, they had that too!
Rob Zombie took advantage of the large stage moving around a lot; he even ventured out into the crowd getting closer to the wild crowd. Before playing Living Dead Girl, he encouraged the ladies of the crowd to get on top of the shoulders of others, and many of them obliged; some of them even flashed him for kicks.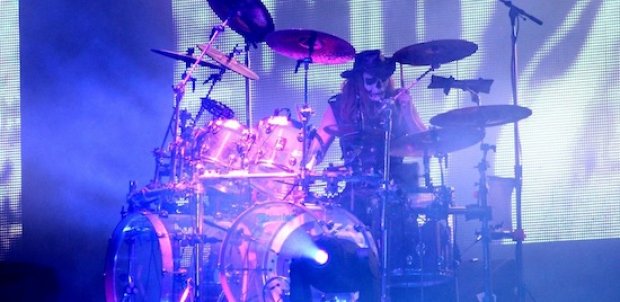 As with many of the other acts performing, Rob Zombie mainly stuck to the hits, More Human than Human, Meet The Creeper, House of 1000 Corpses were just a few of the songs that got the crowd moving. A little later in their set, they also covered Metallica's Enter Sandman which was a pleasant surprise.  Finishing off with Dragula off of their 1998 release Hellbilly Deluxe, the band closed out the night, and Heavy MTL 2013 with a bang.
Over the three days of Heavy MTL (including the Summer Slaughter concert), the total attendance was just about 38,000. Dates for Heavy MTL 2014 have been set for August 9th ad 10th and we can't wait to see who'll be part of the bill.