The best HDMI 2.1 receiver for Playstation 5 and Xbox Series X in 2022
Disclaimer: We might make a little bit of money if you purchase a product from this article. These products are our suggestions and items that we would actually use and buy. We are not paid to promote them.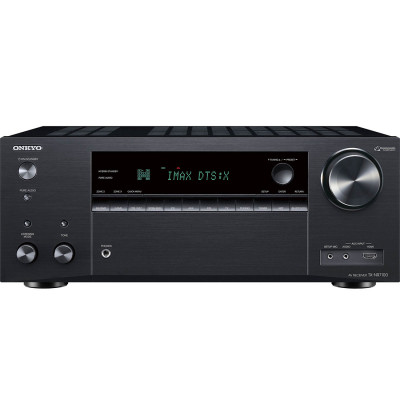 It was a rocky start for HDMI 2.1 receivers. They were meant to be the perfect pairing for the 4K Playstation 5 and Xbox Series X consoles. Unfortunately an HDMI 2.1 bug followed by a global pandemic and subsequent chip shortage has made it incredibly hard to find a decent AV receiver to pair with the next generation consoles, let alone a good one.
First the basics. HDMI 2.1 is the standard wired connection that the latest consoles, TVs, and even streaming devices, like the Apple TV 4K, use to send high quality video and audio signals to and from your TV. HDMI 2.1 was a huge leap from HDMI 2.0 allowing even higher quality video (up to 10K resolution) and even faster frame rates. This is especially useful for the PS5 and Xbox Series X that are capable of output 4K resolutions at up to 120 frames per seconds (FPS). It should also be noted that not many games on these consoles actually support 4K at 120fps at the moment (they're mostly 4K at 30 or 60 fps). However, if you're buying a receiver, especially if you're going to game on it, it's best to make it future proof especially since HDMI 2.1 is capable of the following gaming related features:
Variable Refresh Rate (VRR)

— This reduces lags and stutter

Auto Low Latency Mode (ALLM)

— Automatically switches to game mode which typically reduces input lag

Quick Frame Transport (QFT)

— This reduces latency and lag
The last thing to note is that there are two ways to connect a receiver to a next generation console:
Traditional: Connect the PS5/XSX to the receiver's HDMI 2.1 port. Connect the receiver to an HDMI 2.1 input port your TV
eARC: Connect the PS5/XSX to your TV's HDMI 2.1 port. Connect the HDMI cable on the eARC of your TV and then the input on your receiver
The advantage of the latter is that the console is directly running on your TV and then the sound is sent to the receiver via eARC (enhanced audio return channel). In theory, you should get slightly less lag using this approach but I'm not an eSport player and I haven't noticed a difference in performance. The disadvantage of eARC is that you have more cables going into your TV which can be problematic for aesthetic reasons, especially if your TV is mounted to the wall. Having said that, nothing prevents you from using a mix of both solution. This is pretty useful if you don't have enough HDMI inputs. Okay so now the burning question, which HDMI receiver do I recommend?
Best HDMI 2.1 Receiver in 2022
Onkyo TX-NR7100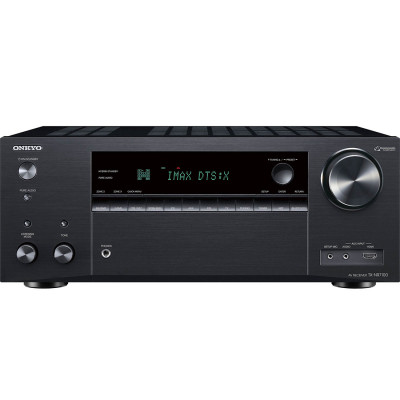 After spending a ton of time researching all the options, which to be frank, isn't that many at the moment, I strongly recommend the Onkyo TX-NR7100 for most people. It has an ample amount of HDMI 2.1 ports, all capable of 4K at 120fps. In contrast, the Denon 3700 (a past favorite that was plagued with the HDMI 2.1 bug) only has one HDMI 2.1 port. The TX-NR7100 also supports 9 channels which is great if you want Dolby Atmos, a feature that's only supported on the Xbox Series X (for gaming) at the moment (Come on Sony!). Lastly, it has built in Dirac Live which is considered one of the best audio calibration software for a home theatre setup. This is also the one I ultimately ended up purchasing.
Check Amazon for TX-NR7100 availability
Upgrade Pick
Onkyo RZ-50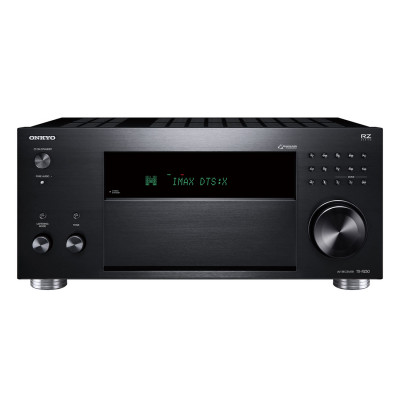 An upgraded model with pre-outs and better multizone capabilities. Be warned, this one is a beast and is over an inch taller than the NR7100.
Also a very solid option
Pioneer Elite VSX-LX505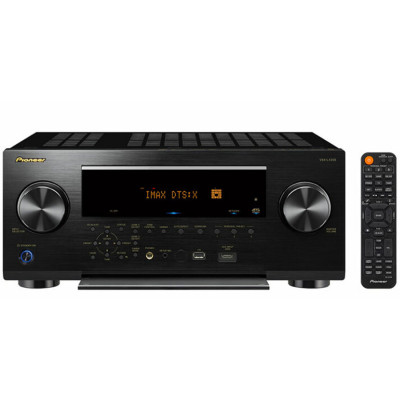 Slightly more expensive, but equally as capable. Pioneer is owned by Onkyo and shares a lot of similar components. The Elite also supports Dirac Live