The Smile Montreal Concert Review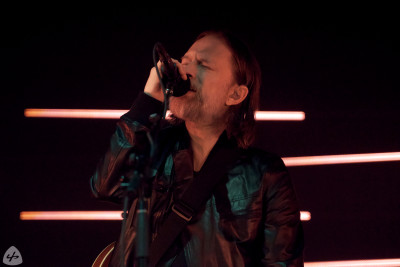 With moody red lights lighting up the room, The Smile (Thom Yorke, Jonny Greenwood, and Tom Skinner) took to the stage at the MTelus in Montreal. Now, if those names sound familiar, Thom and Jonny are in another band you may have heard; does Radiohead ring a bell? They enlisted the help of Tom Skinner from the band Sons of Kemet.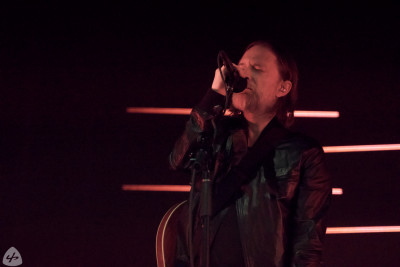 The band released their debut album, A Light for Attracting Attention, earlier this year, and fans in Montreal got to hear each one of those songs live. Beginning their set with The Same, the hypnotic synth created a wonderful build up not only to the rest of the song, but to the rest of their set.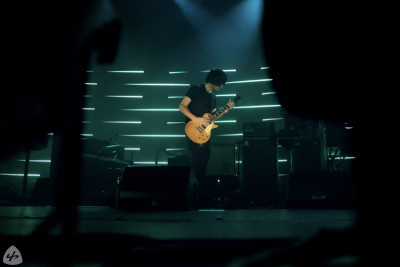 Thin Thing, The Opposite, and Speech Bubbles came next. There wasn't much chatting between songs, but hey, that meant more time for music. Next up was one of their singles, Free in the Knowledge followed by Hairdryer. Before playing Colours Fly, Thom introduced the band adding that we probably knew that already since we had bought tickets. He also let the fans know that there would be a followup album coming soon!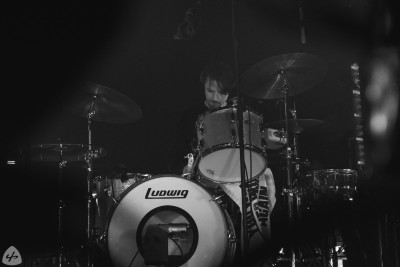 Throughout their set, Thom and Jonny switched things up with each taking turns playing bass, guitar, and keys. We Don't Know What Tomorrow Brings was followed by Bending Hectic, and Skrting on the Surface.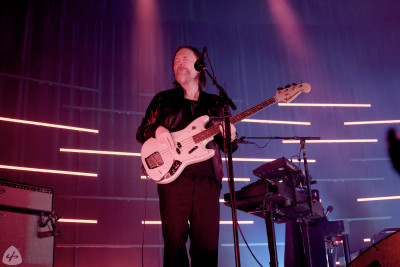 For the next few songs, Pana-Vision, People on Balconies, and one of the band's first singles, The Smoke, the band was joined by opening act, Robert Stillman on saxophone. To close out their main set, they played You Will Never Work in Television Again, which they recently played on The Tonight Show with Jimmy Fallon.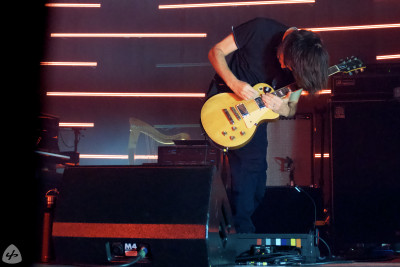 Returning to the stage, they played Open the Floodgates, followed by another newer song that is not on the album, Read the Room. Last but not least, fans were treated to one of Thom's solo songs, Feeling Pulled Apart by Horses.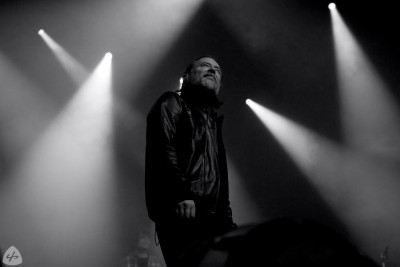 As mentioned the band is planning on releasing a new album, but we're not sure if it'll included the "new" songs included in the set that weren't a part of A Light For Attracting Attention, or if it'll be full of unheard tracks.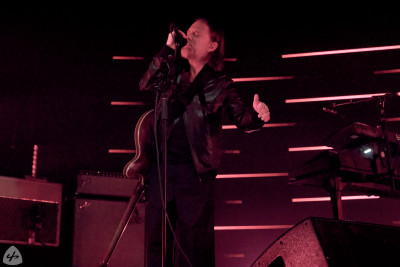 The Smile will be on tour in the US until the end of the year; to stay up to date with all things The Smile, visit their official site.
Enjoy the rest of our photos from their set below.