Yungblud Montreal Concert Review and Photos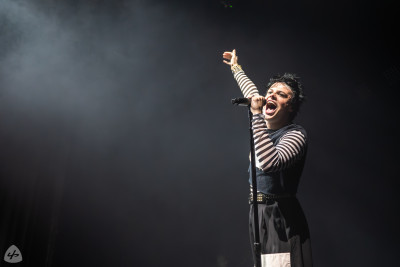 While circling the block looking for the ever elusive downtown parking spot in Montreal, the lineup of people waiting to get into the MTELUS was huge! Age wise, it was such a diverse crowd, I'm sure passers by were wondering who everyone was waiting to see, well, it was Yungblud!
Out on his 'The World Tour', Yungblud hit the MTELUS along with Sophie Powers and The Regrettes.
Taking to the stage first was Canadian Sophie Powers who impressed the crowd with her French which she admitted needed some work thanks to spending a lot of time in LA. One highlight was definitely her cover of Nirvana's Heart Shaped Box.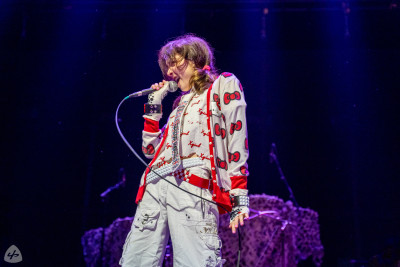 Next up were The Regrettes from the US. After releasing their album Further Joy back in 2022, they've also recently released a cover of Robyn's Dancing on my Own, which sounded even better live.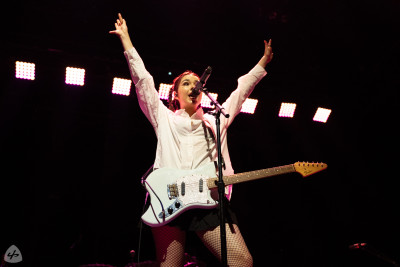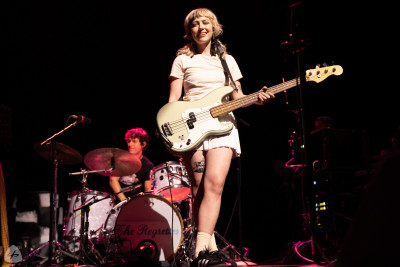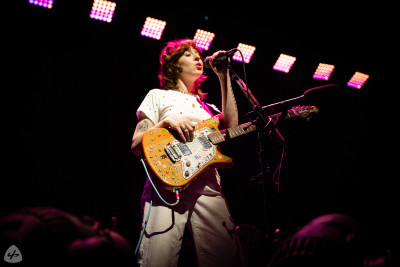 Feeding off the energy from Sophie Powers and The Regrettes, Yungblud took to the stage, and from the start, it was certain that it was going to be a hot, sweaty show.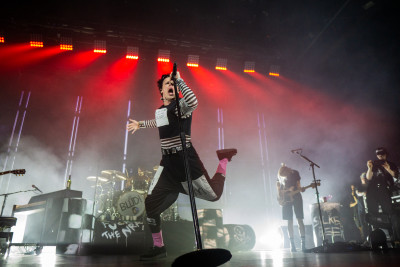 Starting off with Super Dead Friends, The Funeral, and Tissues, they continued on with Parents and Weird. Taking a break between songs, Dominic Harrison (aka Yungblug) took the time to chat with the crowd. He said, "We've been waiting 3 fucking (or "fooking" with his accent) years to see you Montreal! Are you ready to have a fucking good time!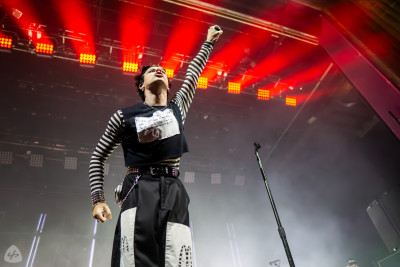 He also asked the crowd a few questions;
If I asked you to scream, would you fucking scream?!?
If I asked you to boo, would you?!?
If I asked you to jump, would you fucking jump?!?
Obviously all of those questions were answered with a resounding yes, but as they started Strawberry Lipstick, he wasn't impressed with the jumping… uh oh Montreal. No worries, he was much more impressed the second time around.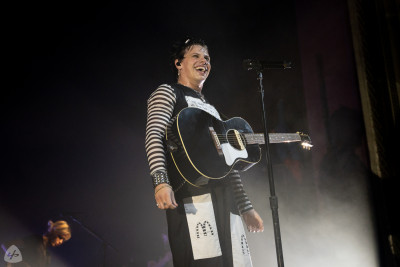 Before playing the next song, Flea Bag, he asked the crowd, "who was at a Yungblud show for the first time?" He then said, "welcome to the family!" He then asked, "who's been at a show before?" He replied with, "welcome home". Watching from the crowd, I did notice fans taking care of each other like they were family (even if they didn't come to the show together). As mentioned it was pretty hot inside, so people were fanning each other, and using cold water bottles as makeshift icepacks.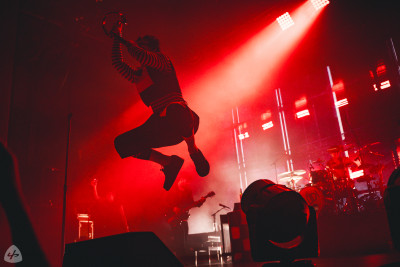 Medication was next followed by Anarchist. Calming things down, Dom grabbed his acoustic guitar and stood front and centre. He said, "This is the part of the show where WE sing together and the band goes for a piss". He spoke a little bit more about the song saying that, "no matter how much you want to drink, how much fun you want to have, always have consent". He added, "your power is yours, and yours alone". Next up was Polygraph Eyes.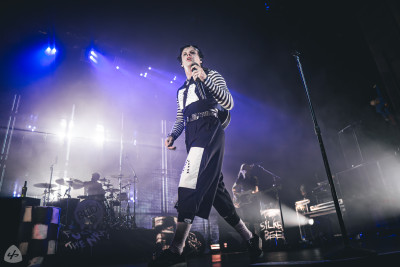 Sweet Heroine, and Sex Not Violence followed. Before playing the next song, I Think I'm OK, Yunblug was joined on stage by two young fans, neither of which showed any stage fright while in front of the huge crowd. Once they left the stage to the applause of the crowd, they ended their set with Underrated Youth.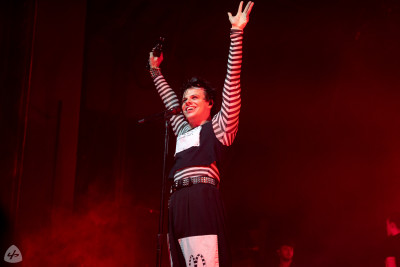 Coming back for an encore, Lowlife was next followed by the final song, Loner. It's always nice when you go to a concert and see fans that are experiencing a live show for the first time. They start off being really shy, but by the end of it, you know that their smiles won't fade for a while, and the memories will come in handy whenever they need a pick me up.
Stay up to date with all the bands following the links below and enjoy the rest of our photos below.