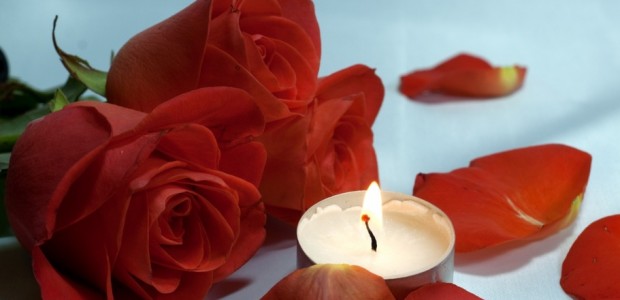 Valentine's Day is fast approaching and you want to set the mood. Whether you're a hopeless romantic or straight to the point, UpVenue has scoured the music world for a Valentine's day music list you can really sink your teeth into. Who says that naughty and nice are reserved only for Christmas?
The Nice
10

Let's Get It On by Marvin Gaye
This song is a classic. Smooth soul combined with a straightforward message. It's all about the lovin'. You can't go wrong with this one.Best lyric: There's nothin' wrongWith me lovin' youBaby, no, noAnd givin' yourself to me can never be wrong
9

50 Candles by Boyz II Men
This one isn't one of the most well known by the R&B male vocal group but it should be. Put this baby on and let the music do the rest.
Best lyric:The outside world is of no concernJust let our bodies and the candles in the room burnWith feverish passion uncontainedClose second: I'll Make Love To You
8

The Longer We Make Love by Barry White
It's Barry White… need we say more?Best lyric:And I'm in the mood to give sweet love to you Girl, that's always on my mind And all the things you want me to do Turn out the light, I'll make it right
7

Come On Get Higher by Matt Nathanson
At one of his performances he voiced his wish that his audience use this song to get in the mood. Will do, Matt! Although it is a relatively new song, its lyrics and delicious fusion of folk and rock make this one a keeper.
Best lyric:So come on, get higher, loosen my lipsFaith and desire and the swing of your hipsJust pull me down hardAnd drown me in love
6

Crash Into Me by Dave Matthews Band
Who says rock can't be romantic? Dave Matthews himself described the songs as being about "the worship of women," from a voyeuristic perspective, however. But you can mean it in the romantic sense. Don't be creepy. Crash Into Me wraps up UpVenue's Nice List.
Best lyric:Touch your lips just so I knowIn your eyes, love, it glows soI'm bare boned and crazy for youWhen you come crashinto me, baby
5

Closer by Nine Inch Nails
The Naughty
We're not all nice, are we? These suggestions cater to those who are, shall we say, more to the point?
Could there be a naughty list without this song? Though this song has been censored and wrapt with controversy from the beginning, it still manages to be one of Nine Inch Nails' most well-known songs.Best lyric:I wanna **** you like an animal I wanna feel you from the inside I wanna **** you like an animal My whole existence is flawed You get me closer to God