Cody Simpson Valentine's Day Contest
Sheila
Misc
1 minute read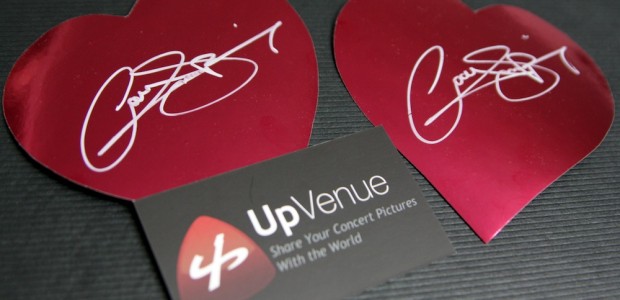 After our recent interview with Cody Simpson, the Australian pop star was quick to sign two hearts to be given out to his loyal fans. If you've ever wanted a Valentine from Cody Simpson, here's your chance!
Win a Valentine's Day heart signed by Cody Simpson
There are two easy ways to win:
1) If you're on Facebook "Like" UpVenue, and then share this post on your wall (dont' forget to set these shares to "Public" so we can see them)
2) If you're on Twitter, follow @UpVenue and retweet this message
Increase your chances of winning by entering on Facebook and Twitter. The deadline for entering is 11:59 pm (EST) on February 13, 2012.
Winners will be announced on February 14, 2012. Facebook winners will be messaged on Facebook and Twitter winners via a direct message. You will be required to send us your address, so make sure you have permission to do that if you are under 13 years of age.
Good Luck!
While you wait to see if you're one of the lucky winners, make sure to check out our exclusive Cody Simpson interview.