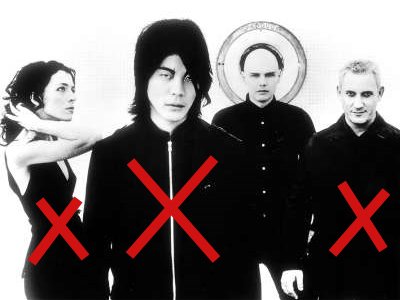 In an unfortunate turn of events, a statement has been issued on the offical The Smashing Pumpkins website stating that drummer, Jimmy Chamberlin, has left the band. Chamberlin had this to say:
I will say, without going into any unnecessary details that this represents a positive move forward for me. I can no longer commit all of my energy into something that I don't fully possess. I won't pretend I'm into something I'm not. I won't do it to myself, you the fan, or my former partner. I can't just, "Cash the check" so to speak. Music is my life. It is sacred. It deserves the highest commitment at every level and the Pumpkins are certainly no different. I'm sorry but it really IS that simple. There is no drama, bad blood, or anything else but a full commitment to music. My best goes out to Billy and I'm glad he has chosen to continue under the name. It is his right. I will continue to make music with the Jimmy Chamberlin Complex as well as pursuing other musical interests. I feel that I have a long way to go and a lot to give
It's a sad turn of events for SP fans out there after the short lived reunion. Billy Corgan may be the only member of the Pumpkins that remains but there is some good news in all of this:
Corgan will continue to write and record as Smashing Pumpkins with plans to head into the studio this spring
If only there was a drummer out there who can help Corgan out.. hmm..
Source: https://www.smashingpumpkins.com/
Ava Adore
Today
1979