U2 One Covers
Sheila
Misc
2 minute read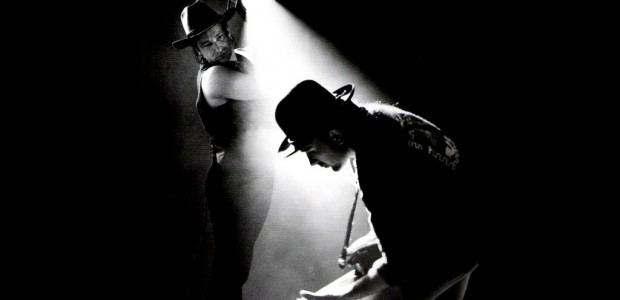 Back in 1991, U2 released their album, Achtung Baby. While there were several memorable singles that came from that record, the song One, ended up being one of U2's biggest hits. Many bands have tried to cover it since its release, however few manage to match up to the original -- Most artists are afraid to veer far from the original. Below you'll find some of the best, and worst, covers of U2's One.
The Original
The Remake - Mary J. Blige and U2
Pros - U2 is in it.
Cons - The vocal flourishes are a bit too much.
Howie Day
Pros - Sings it with a lot of passion. The looping he does at the end is pretty awesome too.
Cons - Echo effect used in the chorus is cringe worthy.
The Cast of Glee
Pros - While they didn't change it up much, they male/female voices together create a nice spin on the original
Cons - It's actually a really good take, nothing bad to report here.
R.E.M
Pros - Michael Stipe could do justice to any U2 song.
Cons - Dear Backing Vocalist, Ssshh!.
Joe Cocker
Pros - Another amazing cover by Mr Cocker
Cons - None. This is one of the better covers, Joe Cocker does the song justice.
Shinedown
Pros - Nice simple acoustic cover.
Cons - Would have been nice if they changed it up a bit, they probably could have pulled off a plugged in, rockier version really well.
Bono with the Orchestra from Pavarotti & Friends
Pros - Orchestra backing Bono... you can't go wrong with that.
Cons - Where is the rest of the band?
Johnny Cash
Pros - The guitar arrangement is beautiful.
Cons - Not a damn thing.
TCL Band
Pros - They tried something different. With a different (better) vocalist, it might have been okay.
Cons - Vocalist is awful.
Lee seung yeol
Pros - Nice twist on the original.
Cons - Could have had a little more passion.
Robbie Williams
Pros - After a lackluster start, Robbie picks it up and sings with the emotion it deserves towards the end of the song.
Cons - Didn't try do change it up at all. We know it's awesome as is, but come on Robbie, add a little something to it. It also kind of looks like he has a lyric cheat sheet that he keeps looking at it...