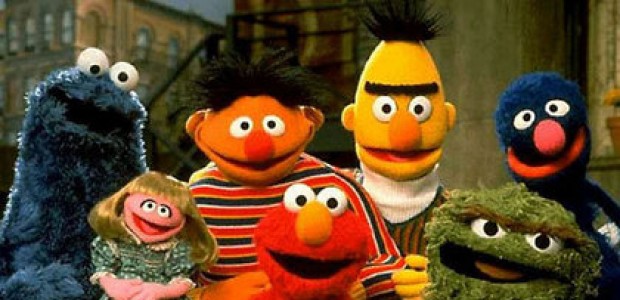 Ever since its inception in 1969, Sesame Street has played a vital role in the lives of millions of children around the world. I mean really, who hasn't wished that they could spend a day with Big Bird, Elmo, Oscar and the rest of the Sesame Street crew? Every now and then, a musical guest will make an appearance on the show; we here at UpVenue have found some of the best guest appearances for your viewing pleasure.
12

"Share It Maybe" sung by Cookie Monster, a parody of "Call Me Maybe"

Call Me Maybe by Carly Rae Jepsen has a way of getting in your head the moment you hear it. Well, if you're tired of having her version of the song, check out Cookie Monsters version.
11

"Two Princes" sung by the Spin Doctors, a parody of "Two Princes"

The next time you're having a hard time making a decision, call the Spin Doctors, they're great musical mediators. Who will Zoe choose? Telly or Elmo?
10

"Outdoors" sung by Jason Mraz, a parody of "I'm Yours"

Jason Mraz doesn't like being stuck indoors, so he sings about everything he likes about the outdoors.
9

"Dancin'" sung by Alicia Keys, a parody of "Fallin'"

It seems like Elmo gets to chill out with all the babes. In this clip, Elmo and Alicia Keys reminisce about all the dancing they've done in the past. Elmo being the little player that he is, sneaks in a kiss at the end.
8

"Don't Know Y" sung by Norah Jones, a parody of "Don't Know Why"

Elmo tries to comfort Nora Jones when she's stood up by the letter Y. Will "Y" show up? Why did "Y" leave Nora all alone? Why!?!?!
7

"I Soaks Up the Sun" sung by Sheryl Crow, a parody of "Soak Up the Sun"

Beach parties are fun, but the party only starts when the letter "I" gets there! When you're a busy letter like the letter "I", sometimes all you want to do is soak up the sun on the beach.