Jonathan Davis of Korn Releases 3 New Solo Tracks
Sheila
Misc
1 minute read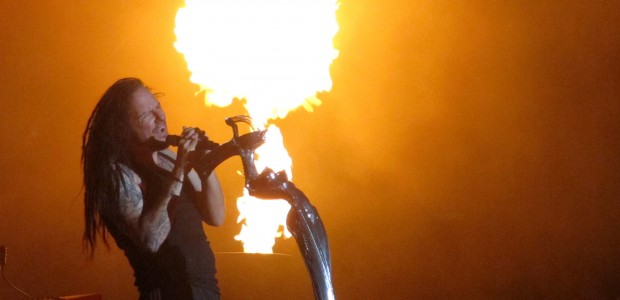 Korn frontman Jonathan Davis has been working on a solo project for a few years now and he just recently posted three new songs on his Soundcloud account.

The songs entitled, Final Days, Happiness, and Medicate sound quite different from what you would normally hear from Korn, but there is no mistaking the unique voice that Jonathan possesses. It's also worth noting that Korn has started work on a followup to their 2010 release Korn III: Remember Who You Are. Till then, catch the band on tour this year as they hit the road with Disturbed and headline the Rock on the Range festival in Ohio.
Listen to the tracks below and let us know what you think in the comment section.
Final Days - Jonathan Davis
Happiness - Jonathan Davis
Medicate