Dark New Day Return With New Tradition
Sheila
Misc
2 minute read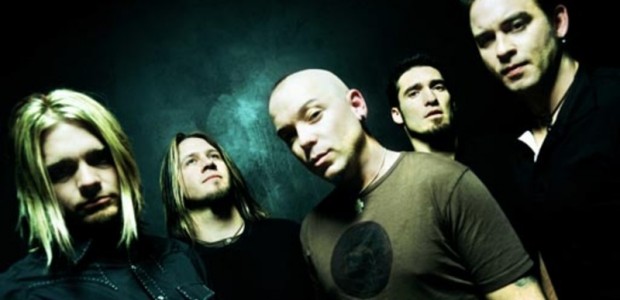 As if their lives weren't busy enough, Dark New Day members Will Hunt (drummer - Evanescence), Troy McLawhorn (guitarist - Evanescence),  Clint Lowery (guitarist - Sevendust),  Brett Hestla (singer/guitarist - Virgos Merlot) and Corey Lowery (bassist - Eye Empire) now have a release date for their album, New Tradition. Set for release on February 28, 2012, New Tradition is the official followup to their 2005 album, Twelve Year Silence.
During the seven year gap between albums, the band members have been keeping themselves busy -- not only with Dark New Day -- but also by working with other bands like Korn, Black Label Society, and Seether to name a few. In 2006, the band released an acoustic EP titled The Black Porch Sessions, and then began work on a second album, Hail Mary. Unfortunately the release of the album was put on hold due to issues with the label. The album was finally released independently along with a B-Sides album in 2011.
While New Tradition features some songs that have appeared on previous Dark New Day releases, this doesn't mean the all of the songs will sound the same. Drummer Will Hunt posted this message on Facebook:
I think everyone is really going to dig "NEW TRADITION". The version of "Fiend" on this album is one that people have never had access to, very different than the "Hail Mary" version, and by far, the best. I can't wait for everyone to hear it!!!
The first single, also titled New Tradition can be heard here, and the full tracklist can be found below. No word yet on if the band head out on tour in support of the album, but if you want to keep up to date on Dark New Day news, sign up for their mailing list here.
New Tradition track listing:
Fist From The Sky
Come Alive
I Don't Need You
New Tradition
Tremendous
Sorry
Straightjacket
Take It From Me
Caught In The Light
Sunday
Fiend
Breakdown
Burns Your Eyes