Justin Bieber's Balls Have Dropped, Can't Match Mariah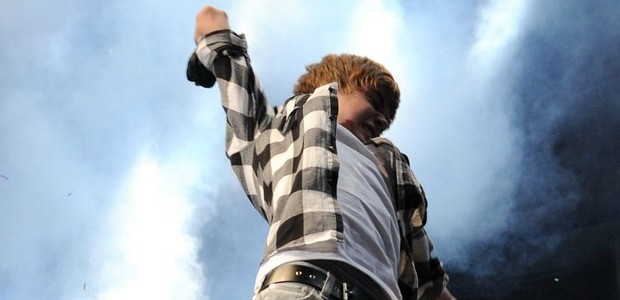 Teenage pop sensation, Justin Bieber has seen his music career skyrocket ever since the release of his hit song Baby a couple of years ago. Now that puberty has finally hit, Bieber's balls have dropped; vocally that is. Hey these aren't our words but those of his manager, Scooter Braun.
When speaking about Bieber's upcoming festive album Under The Mistletoe with Billboard, Braun stated:
"Vocally, his balls have dropped. The album really shows his growth as a young man, and his voice has just blossomed."
During the recording of his duet All I want For Christmas with Mariah Carey, Bieber was having a hard time singing in Mariah's original key as the singer requested.
"Yes, that was high," Bieber says. "But I grinded it out and we got it down."
Again, their words, not ours. Underneath The Mistletoe drops tomorrow (November 1st) in music stores.