Cody Simpson Talks About New Album, Justin Bieber [Video]
Sheila
Misc
2 minute read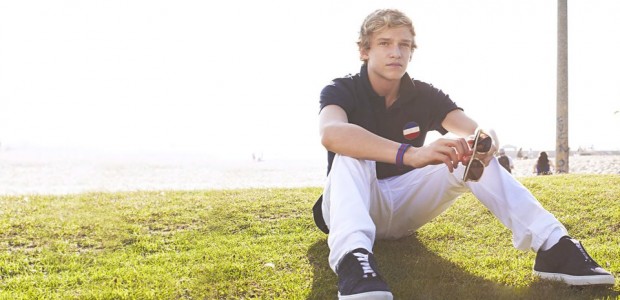 Far from the beaches of his hometown of Gold Coast, Queensland, Cody Simpson was in frigid Montreal as part of his Welcome To Paradise Tour. Before playing to a sold out crowd at the Corona Theatre, Cody took the time to chat with us.
Here are the some of the highlights from the interview:
Cody Simpson's Next Album
I was working on it over the holidays in December, and just before I came out on tour. I was in rehearsals for the tour and working on my album at the same time, so it was a busy month for me, but I'm going to be back in in March to finish it up. It should be coming out around June.
Cody Simpson On Working With Justin Bieber
I dropped by [Justin's studio] late at night and we were actually in there 'til like 2 or 3 am. He was playing me a bunch of stuff he was working on, and I was playing him a bunch of mine […] we have got some amazing ideas.
Cody Simpson in 2012
I'm going to be out on tour quite a lot this year. We're going to Europe in the next few months, and back home to Australia. Just a lot of traveling, a lot of touring, especially after the album comes out […] that's like my main focus. I think the last two years of hard work for me, and the next couple of years is going to be focused on this album
You can watch the entire video interview below (apologies in advance for the blurriness of the video). While you're at it, don't forget to subscribe to our YouTube channel for more exclusive interviews.