2015 Indie Christmas and Holiday Music playlist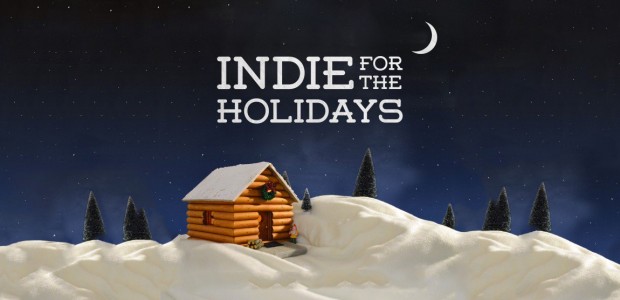 While we love the holidays, we're not huge fans of the typical tracks that are constantly played in malls. We've already chosen our favorite Christmas songs that rocks but if you're looking for some new holiday tunes, retailer giant Amazon now has a list of their own. They've compiled a list of 27 indie songs for the Holidays. Some are Christmas tracks while others are a tad more secular. If you have an Amazon Prime account and you're in one of the qualifying countries (US, UK, Austria, Japan or Germany) you can listen to the list for free. If not, you can either download them on as individual tracks. Note, some of these tracks can only be found on Amazon Prime music.
A Silent Film, "Christmas at Our House"
Amason, "O Little Town of Bethlehem" (cover)
Anna von Hausswolff, "Birthday Boy" (cover)
ARCHIS, "Winter Time"
Avid Dancer, "Jingle Bells" (cover)
Bhi Bhiman, "Who's Up There?"
Born Cages, "Ave Maria"
Esmé Patterson, "If I"
Family of the Year, "NYE"
Fruit Bats, "Christmas with You"
Ivan & Alyosha, "Being Home for Christmas"
James Apollo, "Go Trim Another Tree"
Kill Hannah, "This Is Our December"
Langhorne Slim, "Deck the Halls (With Boughs of Holly)" (cover)
Lisa Loeb, "Champagne (I'm Ready)"
Moon Taxi, "It's Only Christmas"
Oscar, "It's Christmas Again"
Reverend Horton Heat, "Donuts in the Snow"
Robert Pollard, "What Begins on New Year's Day"
Rogue Wave, "Christmastime"
SOAK, "The Christmas Waltz" (cover)
Sondre Lerche & Jherek Bischoff, "Surviving Christmas"
The LeeVees & Matisyahu, "Outside of December"
Turin Brakes, "New Year's Day"
Tuxedo, "Holiday Love"
Wild Child, "Silent Night" (cover)
YACHT, "Christmas Alone"