Top 10 Thanksgiving Songs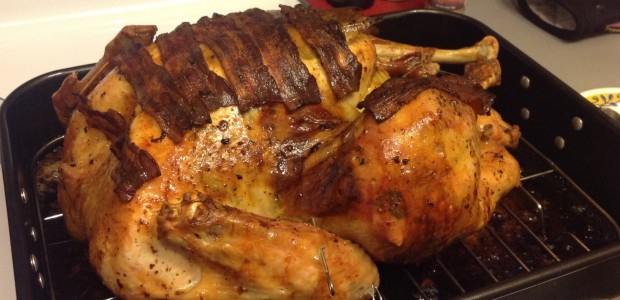 As the year winds down, we take a moment to be grateful for another great year (or crop season or whatever you celebrate); we then stuff our faces with some turkey and prepare for the biggest shopping of day of the year. This Thanksgiving, if you find yourself passed out on the couch and can't reach that remote once the football game ends, why not look towards your phone and listen to some music about being grateful? We've made it easy for you by choosing our 10 favorite Thanksgiving songs.
10- ZZ Top - I Thank You
David Porter and Isaac Hayes (Chef from South Park) wrote this song which was later covered by ZZ Top. We love the original but for the sake of this article, the cover wins by a small margin.
9- George Winston - Thanksgiving
Off his winter inspired album, Thanksgiving by George Winston is a calming piano piece about the holiday.
8- Adam Sandler - The Thanksgiving Song
And now, for something entirely different.
7- Oasis - Thank You For The Good Times
This rare little gem is a b-side from the single for Stop Crying Your Heart out by Oasis.
6- Johnny Cash - Thanksgiving Prayer
The words speak for themselves: "This year when I count my blessings I'm thanking the Lord He made you." Here's to you Johnny Cash.
5- Dido - Thank You
Dido's Thank You became infamous after Eminem used its chorus for his song Stan. It's a very lovely track.
4- The Beatles - Thank You Girl
A top list? Better check if The Beatles have anything.. of course they do, enjoy Thank You Girl below.
3- Natalie Merchant - Kind and Generous
A simple little song that reminds you of the importance of being greatful to others.
2- Alanis Morissette - Thank U
A huge change from her days of hating Dave Coulier (yes, uncle Joey from Full House), Alanis Morissette is naked in this music video where she thanks everyone and everything.
1- Led Zeppelin - Thank You
This was the first song that Robert Plant wrote for Led Zeppelin. It convinced Jimmy Page to let Robert write more songs.