Lacuna Coil Talks About New Album [Video Interview]
Sheila
Misc
2 minute read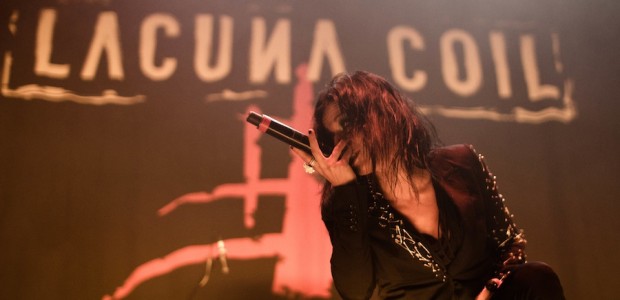 Prior to hitting the stage as part of the Gigantour, Cristina Scabbia of Lacuna Coil took the time to chat with us. We talked about how their new album Dark Adrenaline was marketed, what she's addicted to, that time she jumped off a cliff, and more.
Some of the other highlights from the interview can be found below
After Two Decades Of Writing Music, Is It Hard Creating New Music?
If you keep on living in an exciting way, and you keep on having experiences in life, I think you can be constantly inspired to write new stuff, so it's not difficult at all for us. We still love what we do, and nobody is forcing us to stay in this business. We do it because we like to do it, we like to travel, we like to play our music.
Cristina's Thoughts On Touring South America And Live Shows
I can't wait. The Latin American crowds are the best. They are insane. I don't think there is anything better for an artist to perform in front of a crazy crowd; a crowd that can jump, that can dance, that can sing with you even if they don't know the lyrics, it doesn't really matter, because even if the show is made by the band, it's all about the crowd. If the crowd is energetic, the band will give a thousand percent times more.
Cristina's Motto In Life
Never take things for granted; if you can get excited for the little things in life, it's the best for your life. We only live once, we have to take the best out of it.
As mentioned earlier, we talked about a lot more; so be sure to check out the full video interview below. While you're at it, don't forget to subscribe to our YouTube channel for more of our exclusive interviews.
Click here for our Lacuna Coil Photo Gallery