Lacuna Coil Reveal Broken Crown Halo Cover Art and Tracklist
Sheila
Misc
2 minute read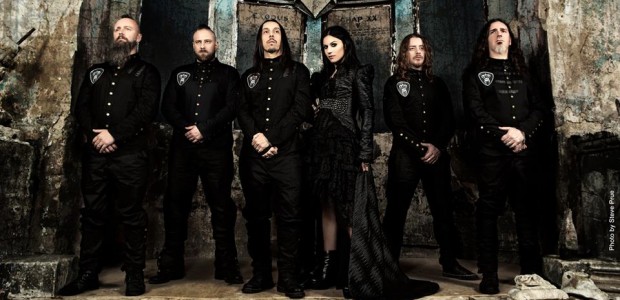 Earlier today, Lacuna Coil announced details for their upcoming album, Broken Crown Halo. Set for release on April 1, 2014 (March 31st in Australia, New Zealand, and Europe), this will be the seventh album from these Italian rockers. When talking about the album, they said:
We set the bar pretty high with 'Dark Adrenaline' and it hasn't been easy bringing our sound to the next level, but we have lived, learned and grown through a year full of personal issues and changes. We learned to be strong and get stronger, and we felt an inner vibe in this band that we haven't felt before. We locked ourselves in an age-old studio in Milan, Italy, where history was strong and the past met with our future, vintage gear and the influence of classic Italian horror movies and bands like Goblin meeting the fresh and rough sounds of the modern world with unique and invigorating results. 'BROKEN CROWN HALO' is Lacuna Coil introducing a new order, and letting nothing stand in our way...
Lacuna Coil will also be hitting the road in February as part of the Hottest Chicks In Hard Rock Tour which also features bands like Sick Puppies, Eyes Set To Kill, and Cilver. Check out the the cover art and trackilsting for Broken Crown Halo below.
Broken Crown Halo Tracklist
1. Nothing Stands In Our Way
2. Zombies
3. Hostage To The Light
4. Victims
5. Die & Rise
6. I Forgive (But I Won't Forget Your Name)
7. Cybersleep
8. Infection
9. I Burn In You
10. In The End I Feel Alive
11. One Cold Day