Our interview with Taka from ONE OK ROCK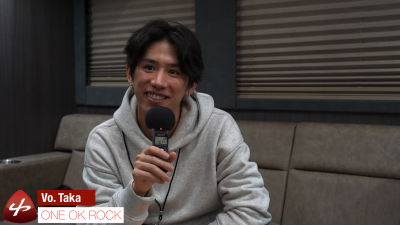 ONE OK ROCK is already a powerhouse back home in Japan, and now they're becoming more and more well known here in North America. We first had a chance to catch them last year when they played a sold out headlining show at Montreal's Club Soda, and last week they returned, playing two nights at the Bell Centre while sharing the stage with Muse and Evanescence.
We chatted about being a part of this tour, their massive online concert they did during the covid lockdowns, choosing setlists, what's next for the band, and more!
To stay up to date with all things ONE OK ROCK, check out their socials below
OFFICIAL // TWITTER // FACEBOOK // INSTAGRAM
Enjoy our interview, and don't forget to subscribe while you're at it.
If you want to watch their Flip of the Coin documentary with a behind the scenes look at their covid concert, you can find it on Netflix here