Heavy Montreal: Day 1 Highlights
Sheila
Misc
3 minute read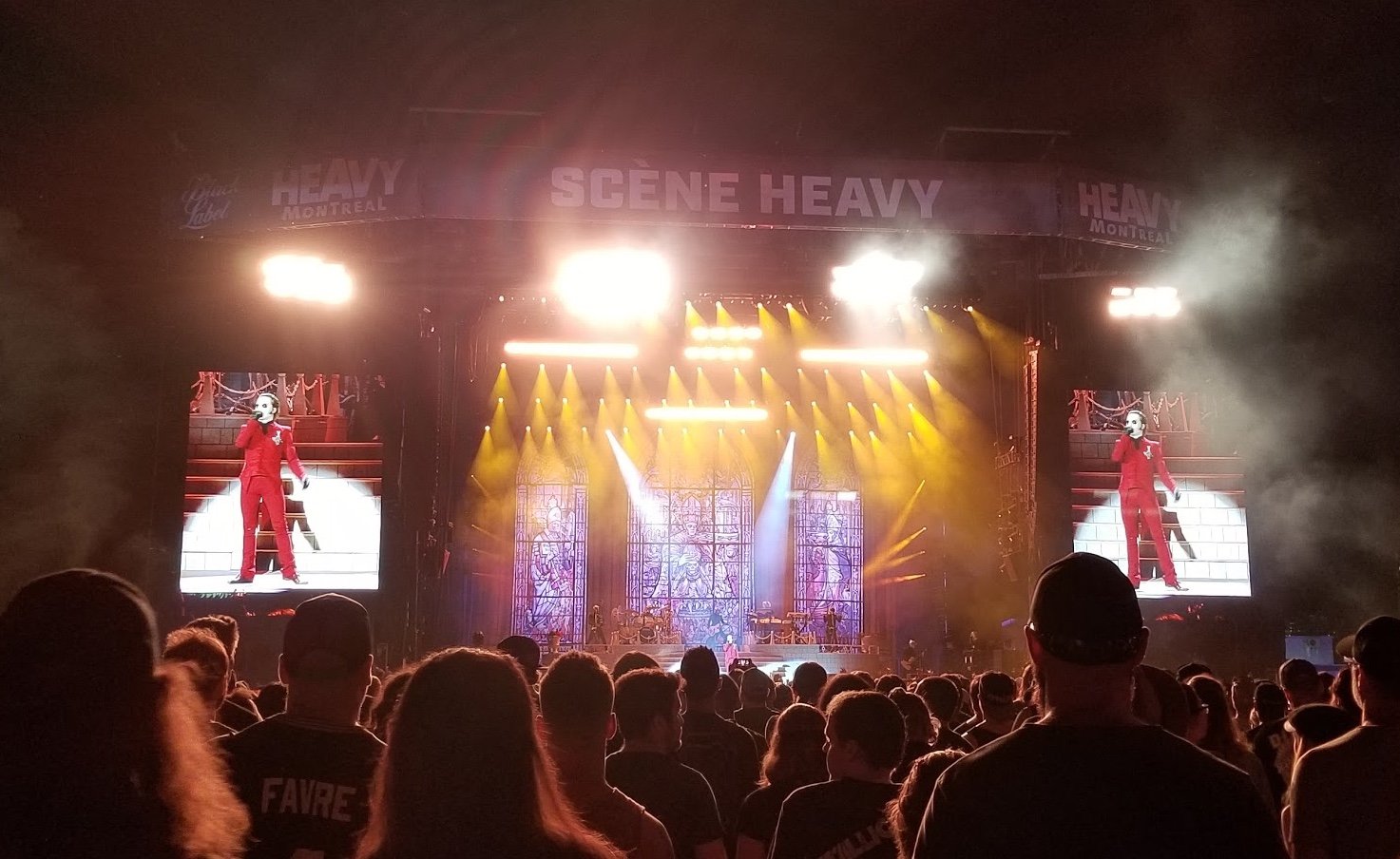 From the get go it was easy to see that Montreal was ready to rock. Even with the heat and the humidity, there was no way that the fans were going to let Mother Nature ruin their day. Once the doors opened up, the fans were welcomed to the newly renovated venue returning back to the original site.
With so many bands playing we've included a few of the sets that caught our attention.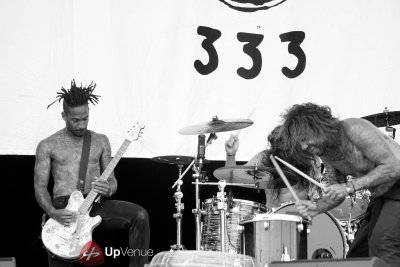 The first band to take to the main stage was Fever 333. The band dropped their first album earlier this year and they've been gaining attention ever since. Coming out onto the stage wearing a head cover, lead singer Jason Butler didn't waste anytime getting the crowd excited. Even though it was early in the day, the energy level that they were giving out was amazing.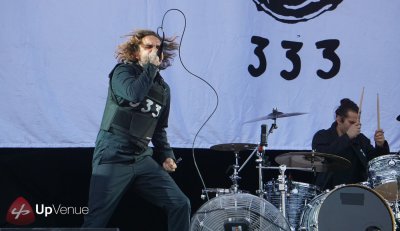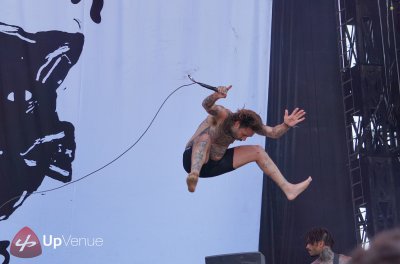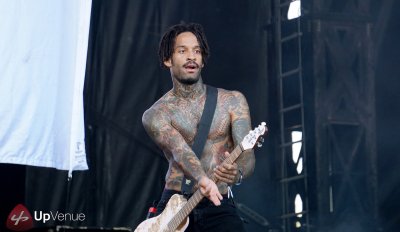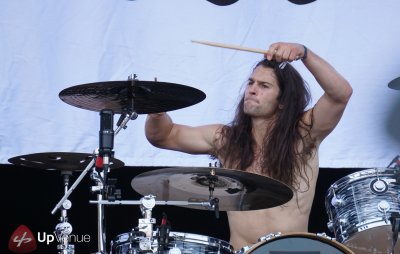 Made In America off of their EP and One of Us brought the fever to the Montreal (even though it was hot enough). The Innocent, and the Only One followed, with Hunting Season capping off their highly energetic set, but not before Stephen climbed up to the VIP terrace and Jason scaled the soundboard in their underwear (we did mention that it was hot)
Listening to people in the crowd after their set, it was clear to see that Fever 333 left a lasting mark.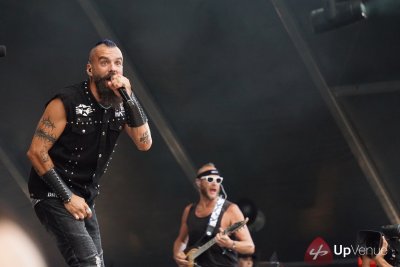 As the sun slowly began to set, Killswitch Engage took to the Heavy Stage. With their album Atonement coming out mid August, frontman Jesse Leach's intense gaze showed that he, and the band, were ready to go at it.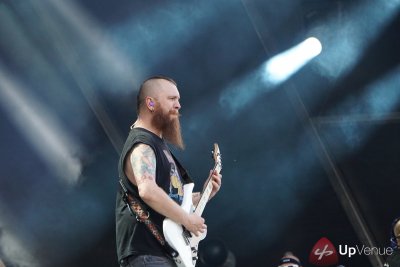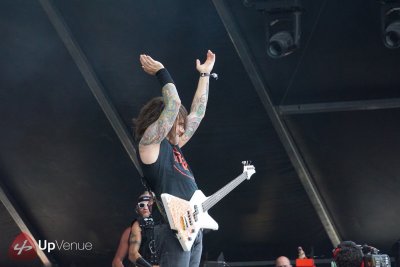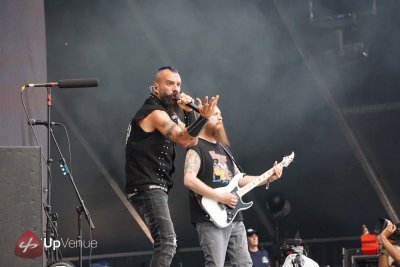 Strength of Mind, This Fire and My Curse were just a few of the tracks the played. With 7 albums to choose from, they gave fans, new, and old a taste of what they have to offer. I Am Broken Too and Unleashed followed before they ended their set with their hit, Holy Driver.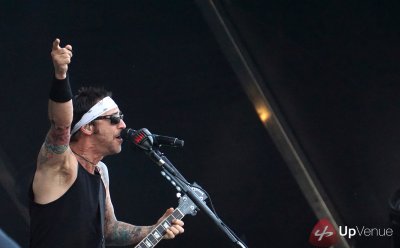 This week, Godsmack achieved a career first when three songs off of their LP "When Legends Rise" reached the number 1 spot on the Active Rock Chart.
Kicking things off with "When Legends Rise", "1000hp" and "Say My Name" followed. In case you didn't know, Godsmack hails from Boston, and of course, there's quite the rivalry between our two hockey teams which frontman Sully Erna eluded to. Go Habs!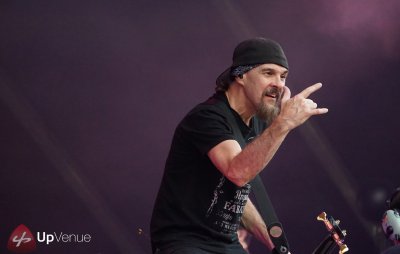 Midway through the set, Sully Erna and drummer Shannon Larkin had a drum dual, complete with rotating drum kits. That wasn't the only surprise, the band also did a mashup of covers of Black in Black/ Walk This Way and Enter Sandman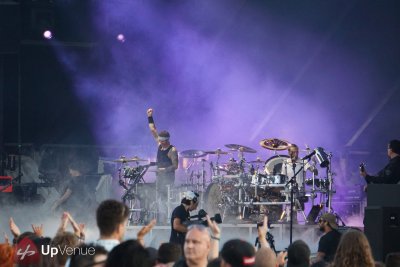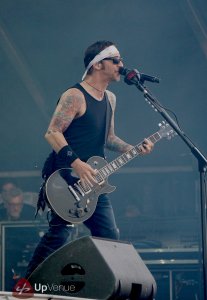 Erna also encouraged the ladies in the crowd to get up on the shoulders of others to which he added, "the more ladies that are lifted, the better the chance of seeing boobies!. Yeah, Sully Erna enthusiastically used the word, "boobies". Let's just say that some of the ladies in the crowd were happy to oblige.
I Stand Alone was the perfect way to cap off their set.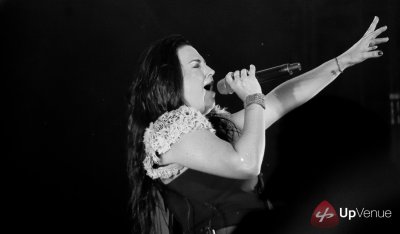 Next up was Evanescence. While there was still head banging and hair flips, Amy Lee's vocal prowess provided the perfect contrast to a day full of growling, heavy vocals.
Starting off their set with What You Want, they followed it with their hugely successful hit, Going Under. While's Lee's vocals do come to the forefront, during their performances, the drumming of Will Hunt was incredible. Joining them on stage were guitarists Jen Majura, and Troy McLawhorn, with Tim McCord on bass.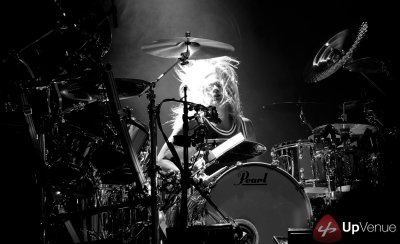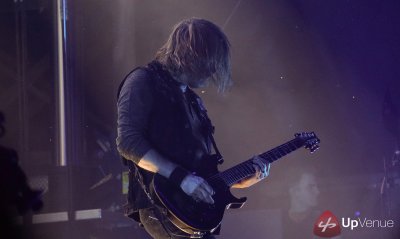 Their song Imperfection was played with a little twist; it was way harder. Released as part of their Synthesis album back in 2017 which was recorded with an orchestra, they adapted it to fit their live shows much better.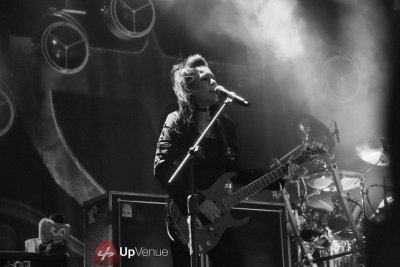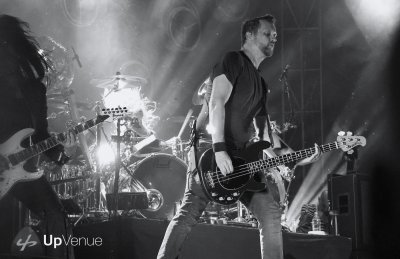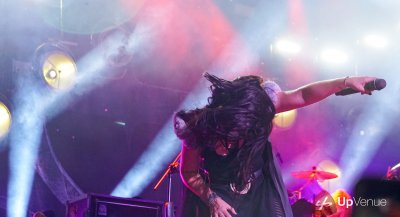 A nice little surprise was a medley of their songs Haunted, My Last Breath, Cloud 9, Everybody's Fool, Weight of the World, and Snow White Queen.
To close out their set, the played one of their biggest hits, Bring Me To Life