Montreal and National We Day Review
Sheila
Misc
3 minute read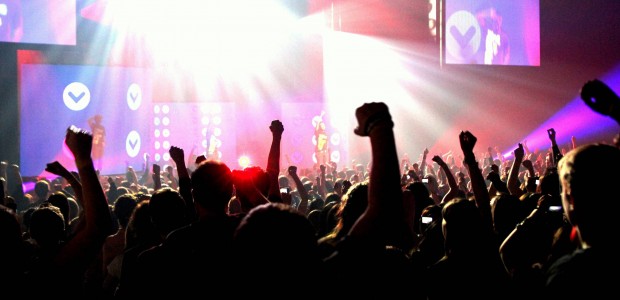 Back in 2010, UpVenue attended We Day for the first time. At the time, we were blown away by the energy and enthusiasm from the students leaders in attendance, and this year was no different. Montreal not only hosted We Day; we also hosted National We Day. And on both days, Theatre St. Denis was packed with 2,000 students who were ready to change the world.
During the 2010/2011 school year, students have volunteered more than 1.7 million hours of their time, raised over $5.4 million in donations for local and global charities, and collected more than $519,000 in food for food banks.
Co-founders of Free The Children--Craig and Marc Kielburger--were joined on stage by many other motivational speakers. They shared their stories and encouraged the students in attendance to take a stand while not letting their age limit what they could do.
Reverend Jesse Jackson started his speech with a powerful "call and answer" with the crowd letting them know that "We have the power to make the change."
No stranger to motivating a crowd, the former head coach of Canada's women's hockey team, Danièle Sauvageau spoke about the importance of teamwork saying, "on your own, you can go faster, but together, we can go farther." Echoing her sentiment, Olympic figure skater Joannie Rochette spoke about how having a strong team around her helped her persevere, and gave her the strength to win a bronze medal at the 2012 Winter Olympics.
Golden Globe and Emmy winning actor Martin Sheen spoke about taking action and the importance of finding something in your life that is worth fighting for.
Etienne Boulay from the Montreal Alouettes talked to the students about getting motivated and the importance of teamwork, while short track speed skater Nathalie Lambert said that the reason that the Canadian Olympic Team was so successful in Vancouver during the Olympics was because all of the athletes came together as one.
One of the most inspiring speakers of the day was Spencer West. Throughout his life, he has overcome obstacles and the naysayers. In less than three months, he is going to climb Mount Kilimanjaro--on his hands. He told the crowd, "I stand in front of you today as living proof that we can redefine possible. To those non-believers, I give them 2,000 of you. There is no can't or won't--only how."
Music is an integral part of We Day. Throughout the day, Shawn Desman was joined on stage by his dancers to perform the We Day Dance. Montreal's Nikki Yanofsky and Radio Radio also performed.
The Midway State performed during National We Day and also played a short acoustic set at the Me to We dinner the night before. We had the opportunity to speak with Nathan Ferraro and Mike Wise after their performance--you can check it out here.
While We Day may be over, you can still do your part. Check out www.weday.com to find out how you can become involved. Also, if you "like" We Day on Facebook (facebook.com/weday), sponsors will donate $1 to Free the Children. It's that easy to do your part.
To see more of our pictures from Montreal's We Day and National We Day, check out our Facebook page, and while you're at it, why not click the "like" button on our page too.