Children Of Bodom Montreal Concert Review
Sheila
Misc
2 minute read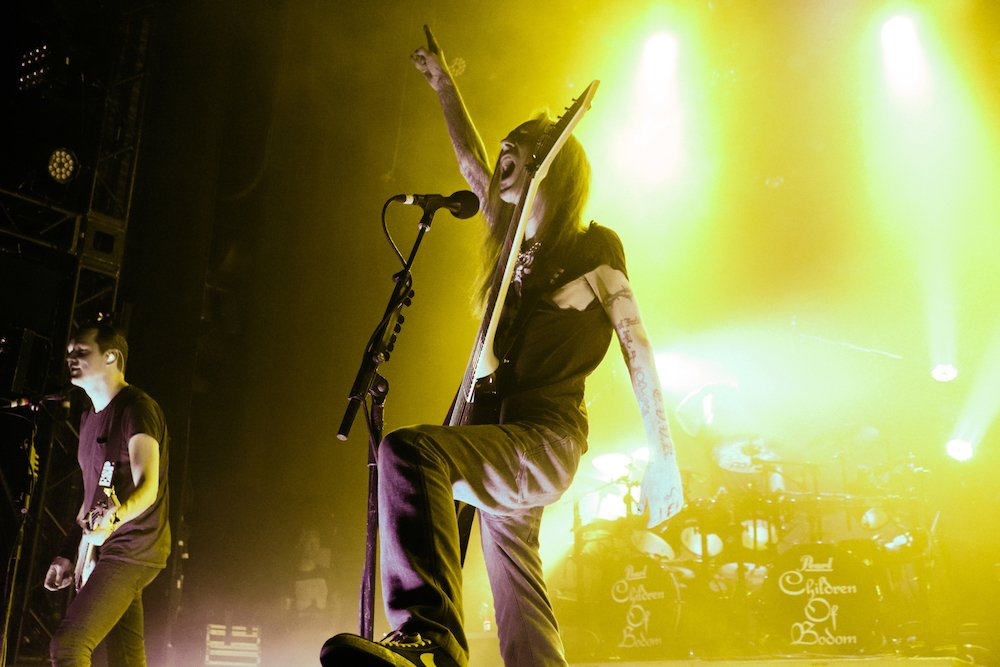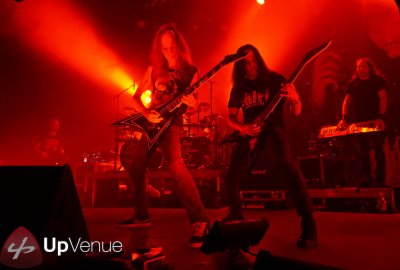 After releasing their tenth studio album -- Hexed -- a little more than a week ago, Children of Bodom were welcomed by a wild crowd at the Corona Theatre in Montreal. Opening up for them were Summoner's Circle, Wolfheart, and Swallow The Sun.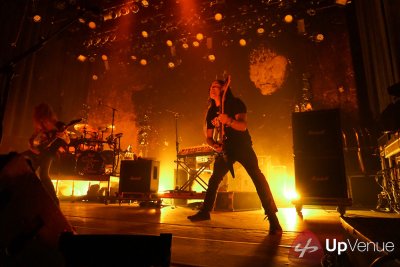 Kicking off with Are You Dead Yet off of their fifth album with the same name, security already had their hands full -- literally -- catching crowd surfers as they were sent towards the stage. Next up, fresh from their album Hexed, was Under Grass and Clover. Fans were treated to two more songs off of Hexed, This Road, and Platitudes and Barren Words. Even though these songs were new, you wouldn't have known based off of the crowd reactions.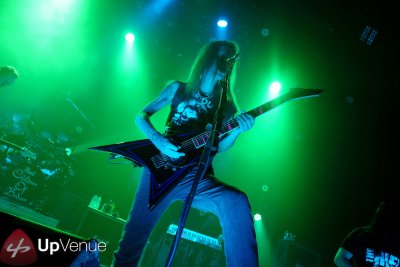 Old school favourites like Angels Don't Kill, and I Worship Chaos, showed off Alexi Laiho's seemingly effortless guitar solos while joined alongside by fellow guitarist Daniel Freyberg. Drummer Jaska Raatikainen was all smiles taking in the energy from the crowd between songs, and keyboardist Janne Wirman chugged a few beers all while showing off his dexterity with the keys. Bassist Henkka T. Blacksmith also took the time to acknowledge the crowd in french, and after some googling, it turns out that Henkka also speaks Russian, Finnish, Swedish and some Spanish.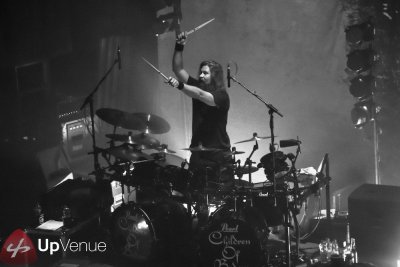 As mentioned earlier, crowd surfers were flying around throughout the show and even more so when the band returned to stage for their encore with their songs Hate Me!, and Downfall; the perfect way to end the night.
If this show wasn't enough to quench your thirst for some metal music, don't miss out on Heavy Montreal taking place on July 27th and 28th later this year. Tickets and the daily schedules are available on their official website.
Don't forget, for all your concert needs, visit out friends at Evenko.