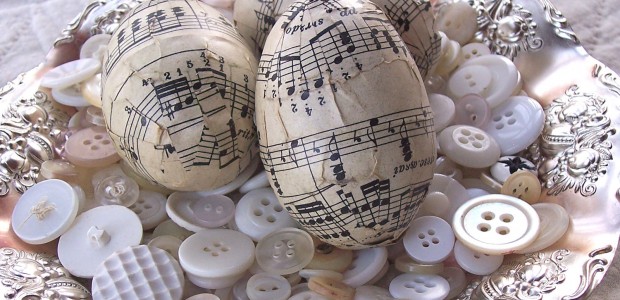 Hidden tracks were the coolest thing back in the day. You'd pop in a cassette or put on a record and just when you thought the album was all said and done, you'd be rewarded with another song. On CD or digital release, the sense of surprise is lost for the most part. As a tribute to these easter eggs songs, here's our list of our top ten favorite hidden tracks in albums, ever.
10

Nine Inch Nails - Physical

Physical (You're so) is actually a cover of the Adam & The Ants song. It was was released as part of Nine Inch Nails' album Broken.
9

Green Day - All By Myself

This little gem by Green Day dates back all the way to their Dookie days. Drummer Tre Cool actually wrote and sung the track. Occasionally, he'll grab a guitar and play the song live but consider yourself lucky if you see this happen; it's pretty damn rare.
8

Nirvana - Endless / Nameless

Kurt Cobain was pretty pissed off when he first heard Nevermind and realized that Endless, Nameless was missing. The song was "forgotten" says Howie Weinberg who was mastering the album. Was it really? The track wasn't exactly radio-friendly which seems to indicate that it was left out on purpose despite Nirvana's wishes.
7

Lauryn Hill - Can't Take My Eyes Off You

A cover of Frankie Valli's classic, Lauryn Hill's version of Can't Take My Eyes Off You was never released as a single and it was unlisted on The Miseducation. Despite that, it still got a Grammy nod for Best Female Pop Vocal Performance.
6

Wilco - Candyfloss

Candyfloss is an upbeat track that plays almost immediately once Wilco's Summerteeth record comes to an end. It's short and sweet and full of summer goodness. A very appropriate name for a song.
5

Cracker - Euro-Trash Girl

One of Cracker's best songs is also an unlisted one. Euro-Trash Girl is a soft rock tune from the album Kerosene Hat. The only other appearance of the song was in the EP for Tuscon.