Lamb of God Frontman Randy Blythe Released From Jail
Sheila
Misc
2 minute read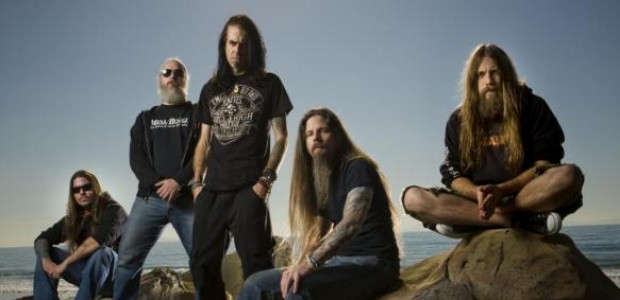 After nearly five weeks in a Czech prison, Lamb of God frontman Randy Blythe has been released on bail and is currently on his way back to the US. In June, Lamb of God was scheduled to play a show in the Czech Republic, however prior to the show, Blythe was arrested for manslaughter in relation to an incident at a show back in 2010. At that show, a fan made his way on stage where he was allegedly pushed off by Blythe; the fan later died due to injuries sustained in the fall.
Due to the uncertainty of this situation, Lamb of God was forced to cancel their tour with Dethklok and Gojira which was set to kick off this week. The band plans on rescheduling those dates for October and according to a press release, they'll be playing at Knotfest on August 17 and 18th.
Edit: August 6, 2012
Below is a portion of a press release written by Randy Blythe
If it is deemed necessary for me to do so, I WILL return to Prague to stand trial. While I maintain my innocence 100%, and will do so steadfastly, I will NOT hide in the United States, safe from extradition and possible prosecution. As I write this, the family of a fan of my band suffers through the indescribably tragic loss of their child. They have to deal with constantly varying media reports about the circumstances surrounding his death. I am charged with maliciously causing severe bodily harm to this young man, resulting in his death. While I consider the charge leveled against me ludicrous and without qualification, my opinion makes no difference in this matter. The charge exists, and for the family of this young man, questions remain. The worst possible pain remains. It is fairly common knowledge amongst fans of my band that I once lost a child as well. I, unfortunately, am intimately familiar with what their pain is like. Therefore, I know all too well that in their time of grief, this family needs and deserves some real answers, not a media explosion followed by the accused killer of their son hiding like a coward thousands of miles away while they suffer. I am a man. I was raised to face my problems head on, not run from them like a petulant child. I hope that justice is done, and the family of Daniel N. will receive the closure they undoubtably need to facilitate healing. I feel VERY STRONGLY that as an adult, it would be both irresponsible and immoral for me not to return to Prague if I am summoned. This is not about bail money. This is about a young man who lost his life. I will act with honor, and I will fight to clear my good name in this matter. Thank you for reading this, and I wish you all peace.