Slash Caught David Bowie Naked With His Mom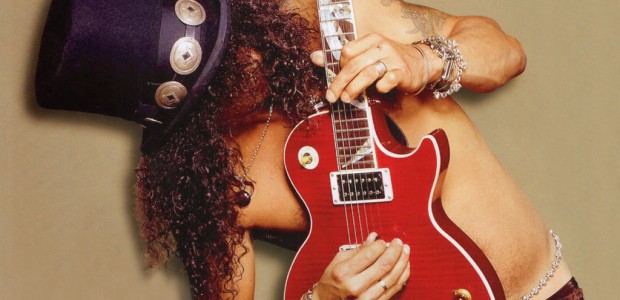 File this one under "Wait, What?". Legendary guitarist, Slash, had some interesting information to share during a recent interview with Triple M radio station in Australia. His late mother, Ola Hudson, who passed away in 2009, was a costume designer whose work includes famous pieces worn by David Bowie.
When asked about his mom and Bowie, Slash responded:
My mum started working with David professionally at first. I'm pretty sure that's how it started. Then it turned into some sort of mysterious romance that went on for a while after that. She did his wardrobe for his whole Thin White Duke period and The Man Who Fell To Earth movie that he did. She did all that and he was around for a while
He was always over – they were always together. I caught them naked once. They had a lot of stuff going on, but my perspective was limited. Looking back on it, I know exactly what was going on. When I look back on that whole combination of people, I can only imagine how freaky it was.
Well, I suppose that's less shocking than seeing Axl naked.
Slash will be touring in Europe this October, mainly in the United Kingdom. He's still got it, so make sure you check out one of his shows.