Nightwish Part Ways With Vocalist Anette Olzon
Sheila
Misc
2 minute read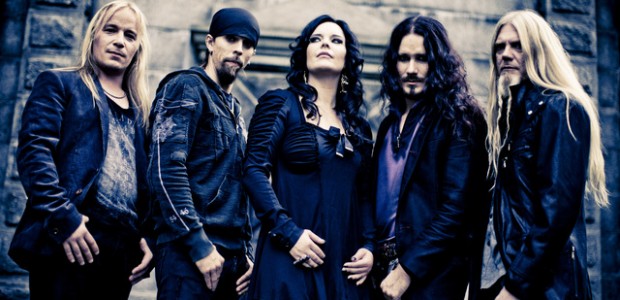 A few hours ago, Nightwish announced that they would be parting ways with singer Anette Olzon. The band is still out on a world tour but they have no intensions on cancelling any dates. In their press release, they announced that Floor Jansen (ex-After Forever, ReVamp) will be filling in for the remaining dates starting in Seattle tonight.
This past Saturday in Denver, Anette wasn't able to perform due to illness; the band posted this message on their Facebook page:
We were in hell today. Vocalist in a hospital. Show about to be cancelled... But nobody gave up an inch. With the help from the ladies Elise and Alyssa from Kamelot we actually managed to pull of a relaxed and great show! The crowd doing the mass karaoke with the band playing was absolutely amazing. We were humbled and grateful at the same time. This is unity and help from friends and fans. Anette is already recovering thanks to the medical staff and whatever powers there exists. The shows will go on. We give our greatest respect to Alyssa, Elise and the crowd in Ogden Theatre, Denver. You rule!!!
On her official blog, Anette wrote about her disappointment that replacements were used:
... I was never asked if it was ok they used Elise and Alica in the show last night. I don't think it's a good decision they made and I'm sorry for those of you who came to see the whole band but got something else. But I was very ill and this decision wasn't mine.
She later followed that message up with this:
Thanks for your support! And you know, this is just music. Like life, sometimes we get ill and shows do get cancelled. Rihanna wouldn't ask Britney Spears to sing for her if she was ill;=)
To think a show is more important than the humans in the band is for me, so totally not in this world.
No word yet on what the future holds for Nightwish once this tour is over.