Interview With St. Lucia
Sheila
Misc
7 minute read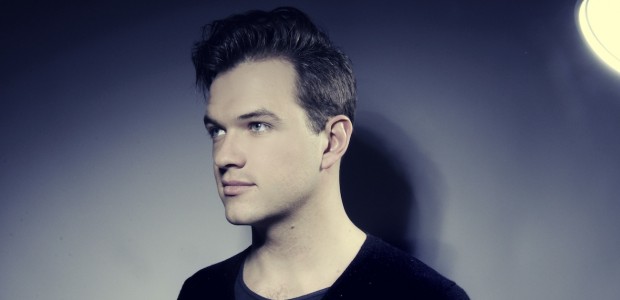 We recently had the opportunity to interview St. Lucia frontman, Jean-Philip Grobler. He and his band are currently out on the road opening up for Ellie Goulding winning over fans everywhere. We asked him about their current tour, what to expect on their upcoming album, his inspirations and a lot more.
Enjoy the full interview below, and while you're at it, check out our review and pics of their performance when they were in town.
You've been on tour with Ellie for a few weeks now, how has that tour been for you so far?
It's been really great actually. Ellie and her band and crew have been super nice to us, and the cherry on top is that we get catering at every show, which is a life-saver. The audiences have also been super-receptive to our music, which is always great.
When you're out on tour, is there something that you go out of your way to do in each city?
My main thing is food. I just love experiencing the food of different cities and places, but often we don't really have enough time to get the food that we want because our life is basically show, hotel, wake-up, drive, show etc. But, if we do have time, I just love having good food.
Judging by your Facebook page, your ride hasn't been cooperating with you guys, have there been any moments where you guys thought you might miss the show, or that you'd need to hike up your pant leg and try to hitch a free ride on the highway?
On this tour especially, yes. We had a van breakdown on our way from Boston to Philadelphia, and fortunately it was in the Bronx in NY. We then had to get on a train to Philly with all of our instruments, and fortunately the tech guys at the venue had a house band who had performed there the night before, and so all of their amps and drums were still there which they allowed us to use. Then, in Montreal, one of the wheels on our trailer  broke and we spent 9 hours that we were meant to be on the road trying to figure out what to do. Eventually we took a seat out of the van, put all of the gear in the van, and left the trailer with a friend in Montreal
Any crazy road stories that you'd like to share?
There've been a few crazy moments. One of them was when we had our first trip to the UK during The Great Escape last year. The night before we left, no-one slept because we were packing everything and organising. We then got on the plane at JFK, and 2 hours into the flight the pilot informed us that we were turning around because there was something wrong with the plane. When we eventually did get to the UK we played our first couple of shows having not slept for 2 whole nights. Another one was when Patti lost her passport at Dubai airport when we were flying to Australia, and she realized it 20 minutes before the gate was closing. We literally sprinted around the airport, and the passport turned up at the last possible second.
As far as your sound goes, it's difficult to put just one label on your style, so I was wondering, who are some of your major influences?
I'm influenced by a lot of different genres and artists. In terms of approach, I am mostly influenced by artists that straddle the line between experimental and accessible or poppy. For some reason that conflict is the most interesting to me, and creates the most electricity. On a similar note, my favourite songs tend to be ones that have a lot of inherent conflict, both happy and sad, or at least not just straightforwardly happy or sad. Some of my favourite artists are Fleetwood Mac, Radiohead, Air, Led Zeppelin, and then I could go on to newer bands like Mew, Beach House, Chairlift etc. I think what a lot of these artists have in common is a certain mystical, non-formulaic quality to their music, like they were being lead by some outside force when making their music, and that's how I like to think of music when I'm making it.
When it comes to writing, where do you find your inspiration from? Are you able to write while out on the road, or do you need to take a break, and then head into a studio?
There's no tried and true way that I always write. I've been trying to do some writing while we've been on the road, but I find it difficult to write when I have a lot of people around me and a lot of distractions. Generally, I feel like my best ideas come when I'm not trying to write music at all. They come when I'm walking around town somewhere, or even watching a movie or I'm at a gallery or a coffee shop. Something will just pop into my head or I'll catch myself singing a melody that I've never heard before, and then either I'll record it on a voice recorded, or if I'm close enough to a studio I'll head to the studio and work on the track. If not, I'll save all of these ideas and work on them later. That being said, sometimes I am inspired if I buy a new instrument, or if I force myself to sit down and write a song. Before The Dive came in this way, at least the first half. I actually wrote the second half of Before the Dive first, and it came to me completely randomly, but the first half came after forcing myself to write for a few days.
Jumping to your music videos, they're quite beautiful to watch; when it comes to making them, do you have an idea of what you want to see, or do you take a look at various treatments and pick one that you feel goes with the song and adjust as needed?
Generally, I'll provide a bunch of images that inspire me or that reference the kind of look I'd like the video to have. But, I think it's important to allow an artist to have the space so that thy can really exercise their creativity. Often, I think that if someone feels constricted in the early stages of coming up with an idea, their ideas won't be as strong as they could have been. If it's way too crazy, but the core idea is great, you can always reel it in, but you can't make an idea that's essentially boring great by adding a bunch of superfluous stuff. So, yeah, I suppose my answer is that I like to provide a kind of inspiration board, but don't give a specific set of things that have to happen, and then we'll get a bunch of treatments in and choose from them.
You're releasing a full length album sometimes this year, do you have any details you'd like to share with us? (Will it include songs from the past EP's, any collaborations, release date etc.?)
There will be a few songs from the EP, and September will be on there too. It's more or less a further exploration of both sides of St. Lucia, the experimental and poppy side. I collaborated with a few people on various songs. The song 'Forgiveness' was written with Paul Hammer from Savoir Adore, and 'The Night Comes Again' was written with Garrett Ienner, the guitarist from the band Haerts. I also did some work on a few tracks with Chris Zane (Passion Pit, Holy Ghost) and James Iha. We're figuring out the release date as we speak.
With the new release, does that mean we'll have to wait for it to drop before seeing another great video, or do you have something in the works right now?
Once the first single from the album is ready to go, I'm sure we'll be talking about a video, but that hasn't happened just yet.
Word of mouth is a huge thing in the music industry, without it, a lot of great music would never be heard; so who are some of the bands that you're currently listening to that you'd like to draw attention to?
I always mention Haim when this question comes up because I think that they're fantastic in every possible way, and deserve all of the success that's coming to them. I've also really been enjoying everything that's been released by this new band Kate Boy, who've only released 2 songs so far but they're both amazing. I've also been working with a band called 'Haerts' who I think are going to do big things, even though I would say that. They really have fantastic, heartbreaking songs and Nini has one of the most hauntingly beautiful voices I've heard in a long time.
Thanks again to Jean for taking the time out of his busy schedule to chat with us. For more information on St. Lucia, visit their Facebook page.