Did Scott Weiland Really Get Fired From Stone Temple Pilots?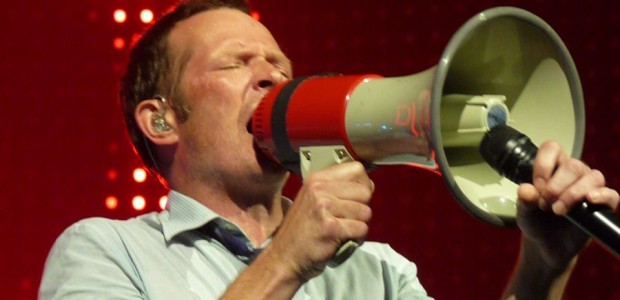 A few weeks ago, news broke that Scott Weiland, the founder and frontman of Stone Temple Pilots (STP), was fired from the band that he helped create. It was a pretty shocking moment in the music industry and apparently, to Scott himself. Here was the termination notice in Scott's own words:
I learned of my supposed "termination" from Stone Temple Pilots this morning by reading about it in the press.  Not sure how I can be "terminated" from a band that I founded, fronted and co-wrote many of its biggest hits, but that's something for the lawyers to figure out.  In the meantime, I'm looking forward to seeing all of my fans on my solo tour which starts this Friday.
Soon after, Scott spoke with TMZ and he denied the whole thing.
STP is not broken up. It's a whole thing to try to boost ticket sales.
This begs the question: if it was a publicity stunt, then why would he claim it as such so soon after the news? Furthermore, how can they boost ticket sales when Stone Temple Pilots have no tour dates announced? The only thing close to a tour is Scott's solo one, Purple to the Core, where he is playing tracks off STP's albums, Core and Purple.
When asked by TMZ whether or not STP were still together and if he was still the leader of the band, Scott simply shook his head as if he were saying "yes'' and responded with the words, "I started it."
Since then, there hasn't been much news from the band, but Scott is still making his rounds in the news. Just a few days ago, he challenged a heckler to a fight during his tour.
So the question remains, has Scott Weiland been terminated from Stone Temple Pilots?
No matter how much Scott has tried to cover it, the answer is still "Yes." Every single official Stone Temple Pilot page has confirmed that Scott is no longer in the band. Their official webpage has been shut down and only bares mention of that fact that Scott has been terminated. The PR teams have not retracted the story. There really isn't a single shred of evidence that points to the contrary.
Now, the next question we're left asking is this: Why did Scott Weiland get fired from STP? The answer to this one is still unclear and will probably remain this way for quite a while.