Death Grips Removed From Lollapalooza Lineup
Sheila
Misc
2 minute read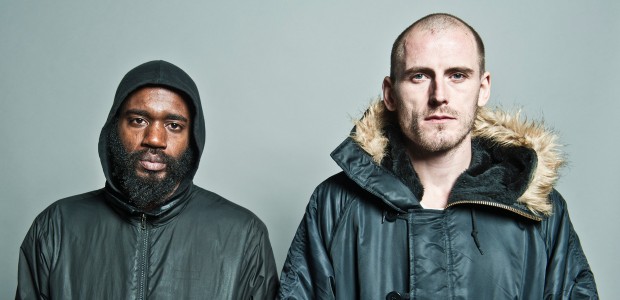 Yesterday night, Death Grips were supposed to play an official Lollapalooza after party in Chicago, but unfortunately for fans that showed up, the band was a no show. Instead, a backdrop was put up that displayed a suicide note which read:
I am ready to take my own life. Many bad experiences led me to this dark void that I am locked in. Maybe by my own hands? I don't really care anymore. I just wanted to say thank you for showing me the other side. the side that is locked away deep inside a person. I am mad. Mad all the time and depressed all the time. I can't take it. I'm not afraid of dying but i am afraid that I can't hear DG in the after life if there is such a thing. I don't know, but I hope your music transcends to the unknown. A place where DG's essence exists. A place where art exists. I love art. That's the one thing that kept me alive? this long. So just to ease minds, DG didn't "influence" me to do this. this is my own fucking choice. but thanks for making my life a little better. you're my absolute fave and I will fight the gods if they don't allow me to follow DG's efforts can't see Earth. Anyways, continue doing great things. I love you Stefan, Zach, and Andy.
I will be watching.
-AJJ
*thanks to reddit user jadesaddition for transcribing the note
As mentioned, the band never showed up even though their gear was apparently set up;  as a result, some of the disgruntled fans took out their anger by destroying what was on stage.
Earlier today it was announced that Death Grips had been removed from todays Lollapalooza lineup. No word yet on if they'll play their set tomorrow night in Montreal as part of the Osheaga Festival.
Edit: (Sunday August 4, 2013 11:10am) - Death Grips has pulled out of Osheaga