7 Little Known Facts You Didn't Know About Queen
Michael D'Alimonte
Misc
4 minute read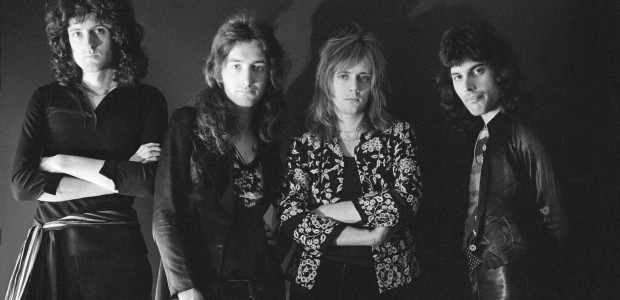 Legendary, infamous, iconic, these are often the adjectives attached to the British rock band known as Queen, who through sheer popularity everyone is more than familiar with. When Brian May, Roger Taylor, John Deacon, and Freddie Mercury joined musical forces in 1970, the world didn't know what it was in for, and we're all the better for it.
Creating famed rock tracks like "We Will Rock You," "Bohemian Rhapsody," and  "Another One Bites The Dust," among many others, there are few folks on this planet who don't know Queen to some degree. But while almost everyone knows that Freddie Mercury died of AIDS complications or that Brian May uses a sixpence British coin instead of a guitar pick, there are some Queen factoids only the well-informed fans know about. Become a true Queen-fan and read our list of little obscure facts about Queen.
Before Queen There was Smile
Half of the musicians that would end up comprising Queen were actually already part of a band called Smile, comprised of Brian May, Roger Taylor, and lead singer + bassist Tim Staffel. While Staffel never went on to be a part of Queen, he was quite integral to the band's formation, as upon his departure from Smile, it was Staffel who ended up introducing the rest of the band to Farookh Bulsara, better known as Freddie Mercury. Joined by John Deacon shortly after, the newly formed musical team changed their name to Queen, at Mercury's insistence.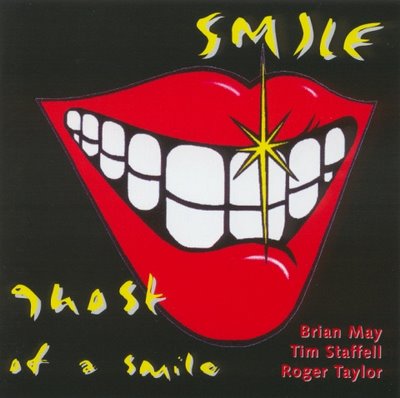 Queen is Collectively Pretty Damn Smart
Who says rock stars can't be good students too? Breaking the mold of rebellious musicians, almost every member of Queen has a post-graduate degree, excluding Freddie Mercury. Roger Taylor was well on his way to becoming a dentist before joining the bnd, John Deacon is a trained electrical engineer, who used his skills to create the iconic Deacy Amp, and Brian May is a PhD-level astrophysicist. May embraced his academic side in the early 2000s, having actually finished his PhD in 2007, and went on to become the Chancellor of  Liverpool John Moores University, from 2008 to 2013.
The Queen Crest Is Inspired by the Stars
Like any good monarch, Queen has a coat of arms, or crest, that was designed by Freddie Mercury. Despite claiming not to believe in astrological mumbo-jumbo, Mercury still used the Western star signs of the band as inspiration for the crest. The two lions on either side of the crown are nods to Roger and John, both Leos, the crab is for Cancer Brian May, while the two fairies are stand-ins for the sign Virgo, which was Mercury's. Overtaking the entire crest is the phoenix, a mythological bird that is a symbol for the never-ending cycle of life and death, which was later used as the symbol for the Mercury Phoenix Trust, an AIDS charity created by the band following the death of Mercury.
Queen has a Christmas Track
No band can escape the allure of making an Xmas tune, not even Queen. "Thank God It's Christmas," written by Brian may and Roger Taylor, was released during the yuletide season of 1984, and spent a solid six weeks on the UK Singles Chart. Even though the song was definitely popular, no video was filmed for the track and "Thank God It's Christmas" was never included on a Queen album during the band's tenure. The tune was only included on Queen's Greatest Hits III, the B-side of Made in Heaven, and in fully re-mastered glory on the bonus EP included in the deluxe edition of The Works released in 2011.
Some Queen Music Video Trivia
There are a few funny stories behind some of the most iconic Queen music videos, and so you can own at your next game of Queen trivia (you all play that weekly with friends, right?) here's a quick rundown of some Queen music video factoids:
Both "We Will Rock You" and "Spread Your Wings" were filmed in Roger Taylor's backyard...as it's kind of plain to see. Talk about humble beginnings. 
"I Want To Break Free," the video where the band is in drag and cleaning a house, was actually Roger Taylor's idea. The entire schtick was inspired by the characters seen on Coronation Street. 
Animated music video "These Are The Days Of Our Lives" was drawn by the pros, namely animators working for the Walt Disney Company. 
Michael Jackson Gave Queen Some Expert Advice
When the King of Pop tells you to do something, you better damn well listen, at least that's how it was before MJ got all Neverland-zany. Kind of besides the point, we actually owe Michael Jackson for prompting Queen to release the now-infamous rock anthem "Another One Bites The Dust" and so we should be forever grateful. Originally Queen wasn't going to release the song written by John Deacon, but when MJ heard the tune backstage at a concert in L.A., he told the band to do otherwise and make it the lead single for their 1980 album The Game.
Queen Holds A Few Guinness World Records
Immensely popular even today, it comes as no surprise the Queen has broken some huge records since the band's inception. As documented by the Guiness Book of World Records, Queen holds the title for the world's longest running fan club for a rock group, "the UK's favourite hit of all time" for "Bohemian Rhapsody," and for having their albums spending the most time on the UK Album charts than any other band/musician, for a whopping total of 1,322 weeks/26 years.