Clutch Montreal Concert Photos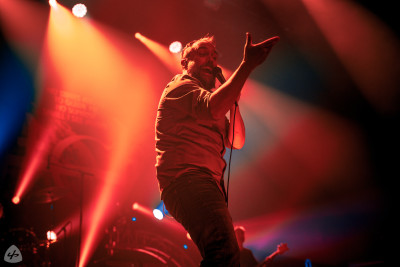 Even though the popular Heavy Montreal music festival isn't taking place this year, it doesn't mean that metal and rock fans are not getting their fill of rocking shows. Last night was a prime example with Clutch taking the stage at the MTelus in Montreal. The band, Tim Sult (lead guitar), Dan Maines (bass), Jean-Paul Gaster (drums), and Neil Fallon (vocals, rhythm guitar) have released 13 studio album to date including their most recent, Sunrise on Slaughter Beach.
Joining them on this tour were, Amigo The Devil, and Nate Bergman. Unfortunately, we were only able to catch the tail end of Amigo The Devil, so no photos of their set, or Nate's, but hopefully next time. Stay up to date with all of the bands by checking out out their socials, and enjoy our photos from the show below.