Bleed From Within Montreal Concert Photos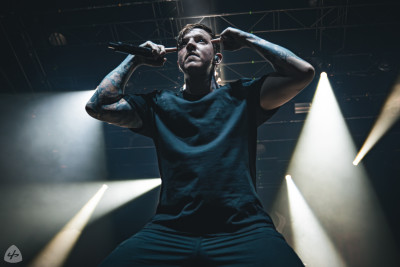 Playing for the first time in Canada, Welsh metal act Bleed From Within, were ready to get the crowd ready for their tour mates, The Devil Wears Prada, and headliners August Burns Red. They definitely left a mark on the crowd at the MTELUS, and we can't wait to see them again.
Bonus points go to frontman Scott Kennedy for giving a fist bump to every crowd surfer that made it past the barrier. For more info on the band, check out their socials below, and enjoy our photos from their set.
Special thanks to Extensive Enterprise for making this show happen
OFFICIAL // FACEBOOK // TWITTER // INSTAGRAM // YOUTUBE