Getting Tickets to Any Concert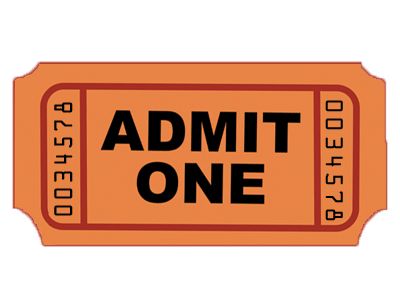 Your favorite band is going to jam in your city, awesome. Are there any tricks to improving your odds of nabbing tickets to this soon to be sold out show? You're damn right there are, and they're pretty simple too. Tune Up Your Mind covers the essentials in acquiring those prestigious concert tickets that you seek.
Finding The Tour Dates
Usually, if a band is set to release an album, they will go on tour to promote it. The first step is to find out when the concert will take place. The simplest way to do so is by checking out their official website for their upcoming shows. Some bands will also have a mailing list that you can subscribe to and they will email you the tour dates as they announce them. One thing to keep in mind is that tour dates get added on the fly and ticket sales can happen soon after so you need to be on top of your game.
Remember, to submit the tour dates you find here at UpVenue for others to see.
Get yourself a presale code
Most concerts for big name bands offer presale tickets. It's often thought that presale tickets are impossible to get but this isn't true; in fact, it's easier than ever to get your hands on them. For the most part, presale tickets come in the form of a password that you need to use on the ticket distributor's website (most likely, this will be Ticketmaster if you're in Canada or the states). To get these passwords, you should subscribe to the band's newsletter ahead of time and they will e-mail the code to you. If all else fails, head on over to their message boards and ask the users. Someone should be able to hook you up.
Buying the tickets
There are three ways to buy tickets: online, at the ticket office or by phone.  If you're planning on going with a friend, there's no point in both of you trying the same method. Have one person try to get tickets one way, and have another use a different approach. Keep your cell phones handy to inform your buddy that you got tickets so that he or she doesn't also get a set.
1- Buying Online
Whether you have a presale password or not, always prepare yourself ahead of time. If you're planning to buy tickets online, make sure you create your account at least a day before. Fill in all your credentials and save your credit card information (you can delete this later). Ticket sale websites tend to be very slow the moment tickets go on sale as they get flooded by many users who are eagerly trying to get tickets at the same time; the last thing you want is to be stuck filling out information on a form when the site is crawling. IT's always good to know what kind of seats you want and how much it will all cost you before the sale date.
2- Buying at a ticket office
Certain venues and concerts have multiple ticket offices that sell tickets; if this is the case, try and avoid the main one as most people will go there to buy their tickets. Instead, head over to a lesser known ticket office and wait in that line. Never show up at the last minute, get in line ahead of time and bring something to occupy your time with as you'll probably be waiting for at least an hour.
3- Buying over the phone
We don't recommend you use the phone but sometimes, this might be your only choice. We just thought we'd mention phone sales as some people tend to forget about the good old telephone and venues might reserve a certain amount of tickets for phone sales.
I didn't get tickets, now what?
If you were too late and the tickets got sold out, it's not the end of the world. Call the ticket vendor a few days later and ask them if there are more tickets that will go on sale later on. There are often times reserved tickets that never sell out and they are freed up at a later date. Keep calling and you might get lucky. If you still can't get tickets, check online websites like craigslist or local classifieds and you might find people who are selling tickets at slightly less than the price of a ticket from a scalper. Of course, the final solution is to buy your tickets from a scalper but expect to pay a high premium at this point.