What to Bring at a Music Festival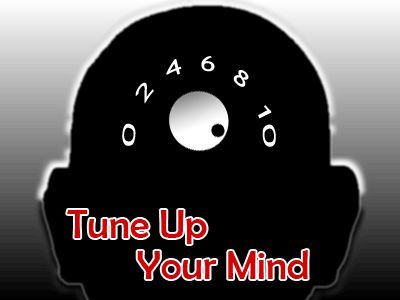 Music Festivals are the holy grail for concert lovers. Dozens of bands will fill the air with music over the span of a few hours or even days so its best to come prepared. For a rookie, music festivals can be a bit intimidating, but UpVenue has you covered with a list of essential items that you should consider bringing with you.
What to bring
Tent: First thing's first, make sure you are allowed to bring a tent. A compact pop-up tent can be a great and valuable tool, especially if you're going to the festival with a bunch of your buddies. You'll probably want to test it out before you haul it as some of them can be bitch to set up.

A tarp: If a tent is too big for you, you'll at least what to consider a mat or tarp. When a shitty band like Nickelback takes stage, you'll probably want to lay down and take a breather. While you might not care if you get dirty; sitting on rocks, branches, twigs and needles is not exactly comfortable. Toss a mat or a tarp over them.

Poncho: Probably the most useful thing to have on you if rain is expected. The show must go on! While you will still get wet, you at least won't piss off everyone around you by opening an umbrella. Also, you'll upset a bunch of fashionistas in the process, score!

Backpack with locks: Bringing a backpack is a no-brainer, but many people forget to lock them. The last thing you want is to open it up and realize that someone stole your weed and your Twinkies.

Earplugs: Your ears will bleed by the end of the night, put on some earplugs for a few bands so that you don't start every sentence with "What?" the next day. Warning, even with ear plugs on, you will still be able to hear Nickelback.

Layered clothing: Better to be safe than sorry. If you're wearing layered clothing, it's easy to remove a shirt when it gets too hot or add in an extra one if it starts raining or gets cold.

Baby wipes: Not mandatory but if you have any laying around at home why not bring them along?

Sunblock:  You'll peel for days if you don't. Nobody likes to look like a tomato.

Bug spray or anti-bug candles: There are fifty thousand people around you, but mosquitos will always prefer your skin.

Clothes that you will probably wear for the last time: Because it probably will be.

The Schedule: You'll want to plan your trips from stage to stage ahead of time. While you're sitting there waiting for Nickelback to finish their set, you could be at another stage listening to a better band. Last thing you want is to find out that your favorite band is playing on the opposite end of the field.
What not to bring
Umbrella: Want a quick way to piss off thousands of strangers? Open an umbrella when it starts raining. While it may sound like an excellent idea to help keep you dry, it will backfire quickly. You will obstruct people's view, the rain will funnel down the umbrella onto other people's heads, you will probably hit your surrounding concert-goers in the head and perhaps worst off all, you will be on the receiving end of the huge "close the umbrella" chants from the angered crowd behind you.

Weed: You can bring weed if you're a risk taker but make sure you hide that shit in your sock or it will get confiscated. Security rarely checks inside your sock and if they do, make sure that the weed stays in the sock when it comes off.

Anything of value: Explanation not needed.

P.S Don't forget to check with the organizers or the rules and regulations section of the festival's website to see what is permitted.