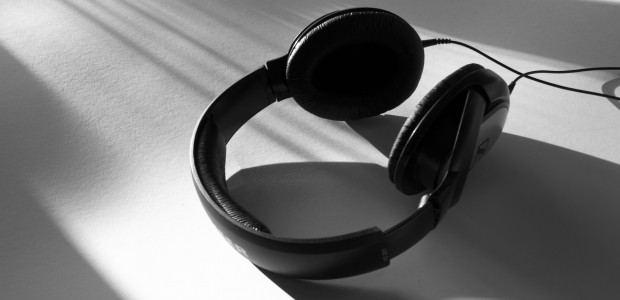 When most people hear the words "free music online", they usually think of piracy, torrents and peer-to-peer networks. What many are unaware of is that it's actually possible to legally listen to music online for free. So what's the catch? Well it depends on which service you're using and which country you're in. In most cases, you either get some advertising or limited plays. Generally, you can only stream music to your computer which means that you can't download any tracks to your iPod, smartphone or mp3 player. To make things simple for you, we've listed the pros and cons of the popular, free and of course, legal music sites out there.
Grooveshark
Grooveshark has the distinct advantage of being the only service listed below to be available internationally for free.

Pros:
- The interface is clean and intuitive.
- The basic service is 100% free with ads on the right side pane. As a free user, you have unlimited plays.
- The VIP service costs $2.99 a month. It strips away the ads and offers extra goodies like sneak peaks into future features as well as offering unlimited play for their mobile versions.
- Works in every country.
- Allows you to upload your own music.
- There is now an iPhone app though unlimited usage is restricted to VIP members.

Cons:
- While Grooveshark's library is vast, there are a lot of songs missing, especially when you try searching for complete albums.
- Songs in your playlist tend to disappear over time, presumably at the request of record labels.
Website: Grooveshark
Last.fm
Last.fm is one of the most popular music streaming services. They've became infamous for being the first major service to feature scrobbling (recommend music on the fly).

Pros:
- Huge library of music.
- Large community.
- Free in the US, the UK and Germany.
- Works with standalone players via available plug-ins.
- There's a client, an online flash version, a smartphone version and even an Xbox 360 one.
- Great promotion for lesser known artists whose music might pop up as recommended.

Cons:
- The service is no longer free outside of the US, UK and Germany. It's €3.00 a month with a 30 free track trial.
- Following a leak of U2's No Line On The Horizon, CBS offered RIIA logs from their Last.fm users.
Website: Last.FM
Pandora Radio
Similar to Grooveshark and Last.fm, Pandora Radio also offers music scrobbling to its users and gives them the ability to tell the service if the recommended songs made sense.

Pros:
- Free service offers 40 hours of music per month which is a considerable amount. Their average user consumes roughly 11.6 hours of music each month.
- Their mobile app for most phones allows for background music play which is a nice addition.

Cons:
- US only.
- Can't rewind / forward music.
- Amount of plays of a single artist is limited.
Website: Pandora Radio
Spotify
Spotify is the new kid on the block. Currently, the service is not available in every country but is quickly expanding into new territories.

Pros:
- Very fast, almost no buffer time.
- Free version available in some countries.
- Allows use of Last.fm's scrobbler plug-in.
- Ability to buy songs directly from the site (though they are DRM protected).

Cons:
- Available only in certain countries.
- Unfair royalties paid out to artists.
- Higher bitrates are only for paying users though the default bitrate for free users is still decent.
Website: Spotify
Conclusion
These aren't the only services out there offering free legit music, there are a ton more, but their feature list, ease-of-use and reliability set them apart from the rest of the crowd. They also have the advantage of having mobile apps so that you can stream music on the go. Have fun and don't forget to support the bands you like by buying their albums and going to concerts!